Sandra-Mae Lux interview on Colourful Radio 20-December-2020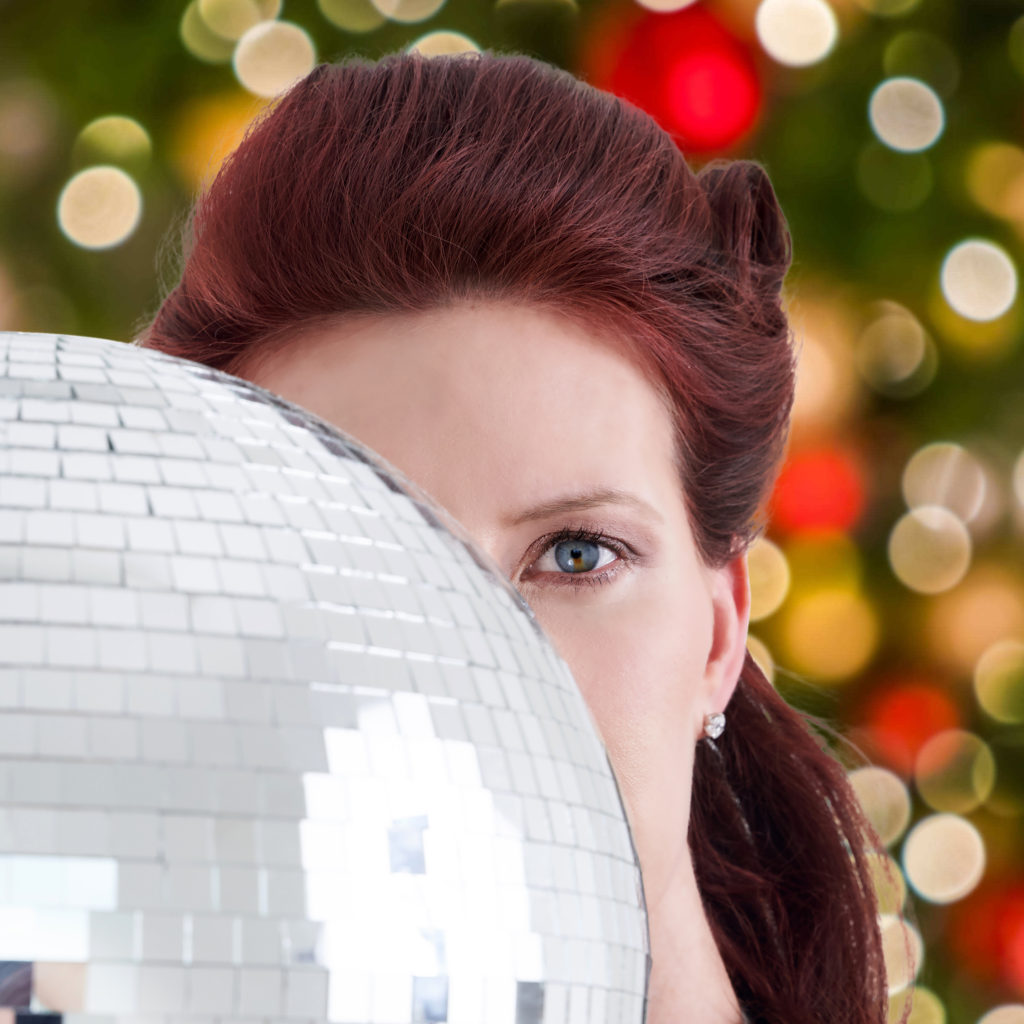 Born in the sleepy fishing village of Steveston (British Columbia, Canada) and born of Dutch immigrant parents, Sandra-Mae Lux was singing almost before she was walking and showed a natural ability with musical instruments even in elementary school, playing piano, saxophone and guitar.
By high school she was already a seasoned performer in jazz and concert bands and, after graduating high school with honours, Sandra-Mae achieved a Bachelor of Music in Jazz Studies on Saxophone with a Minor in Education from Capilano University. Sandra-Mae has received multiple awards such as Outstanding Achievement in Music five years in a row and the Phil Nimmons Scholarship for Outstanding Achievement in Jazz.
Before she reached the age of 22, Sandra-Mae was invited to perform at the Ottawa International Jazz Festival, two years in a row where she met and performed with many internationally recognized artists such as Joe Lovano, Roy Hargrove, Herbie Hancock, Joshua Redman, Medeski, Martin & Wood, Christian McBride and opened for Dave Brubeck. After a few more years in Vancouver playing with many different bands, Sandra-Mae began to extend her reach to multiple musical styles including pop, R&B, Brazillian, EDM and her true love, 70's soul music.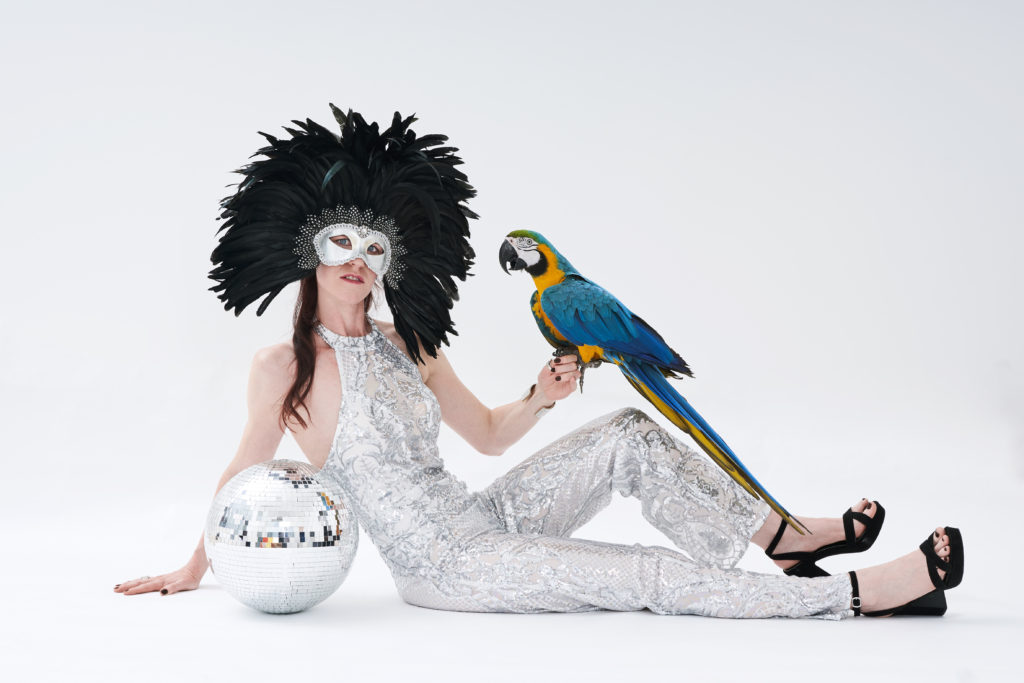 Moving to London, England in 2017 to concentrate on writing her first album, 'Happily Ever Now' Sandra-Mae continues not only to be a creative musical dynamo, but also an acting, voice acting and comedy performer of note, appearing in David Sedaris – The Santaland Diaries, The Comedy Store Players, Slattery Night Fever (with Tony Slattery) and as part of the cast of Audible's 'Aliens – Sea of Sorrows' and Neil Gaiman's 'Sandman' audio dramas (both directed by Dirk Maggs).
Sandra-Mae lives in South London with her partner, lots of plants, a disco ball, and many feathered masks.
The making of 'Happily Ever Now'
This twelve song album is a first for Sandra-Mae Lux, and what a debut! Produced by Gil Cang (Michael Jackson, Amy Winehouse, Shaun Escoffery) and featuring players like Robin Mullarkey (bass, Jacob Collier) and Toby Baker (keys, Michael McDonald), Happily Ever Now is chock full of catchy melodies, strong hooks, and oh so tasty arrangements and production.
With all tracks composed by Sandra-Mae Lux and writing partner Alan D. Marriott, Happily Ever Now is well crafted, with a nod to classic song writing of the 70s, full-on soul from Earth Wind and Fire to D'Angelo, with the contemporary pop of Taylor Swift.
From the haunting, jazz inspired 'I'm Still Here', to foot stomping power anthems like 'Moment in the Sun', to the Salsoul disco joy of 'Never Saw the Light', this album doesn't put a foot wrong. Over top of all the musical glitter soars the powerful voice of Lux herself as she effortlessly moves from pure sweetness in songs like 'Thank You For Loving Me' into sexy, slow-jam mode for 'Do U Wanna'.
A multi-instrumentalist (saxophone, piano and guitar) Lux was making music almost before she could walk and tinkering with song writing by the time she hit her early teens. Originally a native of Vancouver (Canada) Lux spent her high school years in as many bands as she could fit in, and finally honed her musical skills with a degree in jazz studies from Capilano University. After a relocation to London in 2017, Lux set to work on finding the perfect team for the album she was always meant to make. "It's been amazing," she says. "Everything was recorded at this funky studio in North London just full of vintage gear. For me it was like a musical treasure box full of all the instruments that created the sounds of the albums I love. Y'know? The real gems, synths like a Minimoog or Juno-6, or that unmistakable sound of a real Rhodes or Wurlitzer. So all those incredible instruments combined with musicians who really knew how to get the most out of them was like…well, it was just a privilege to be in the room."
That kind of sums up 'Happily Ever Now'. A beautifully written and produced album, played perfectly by master musical craftsmen, and sung by a young vocalist right at the beginning of an amazing career. Sheer magic!
Georgie B interview on Colourful Radio 13-December-2020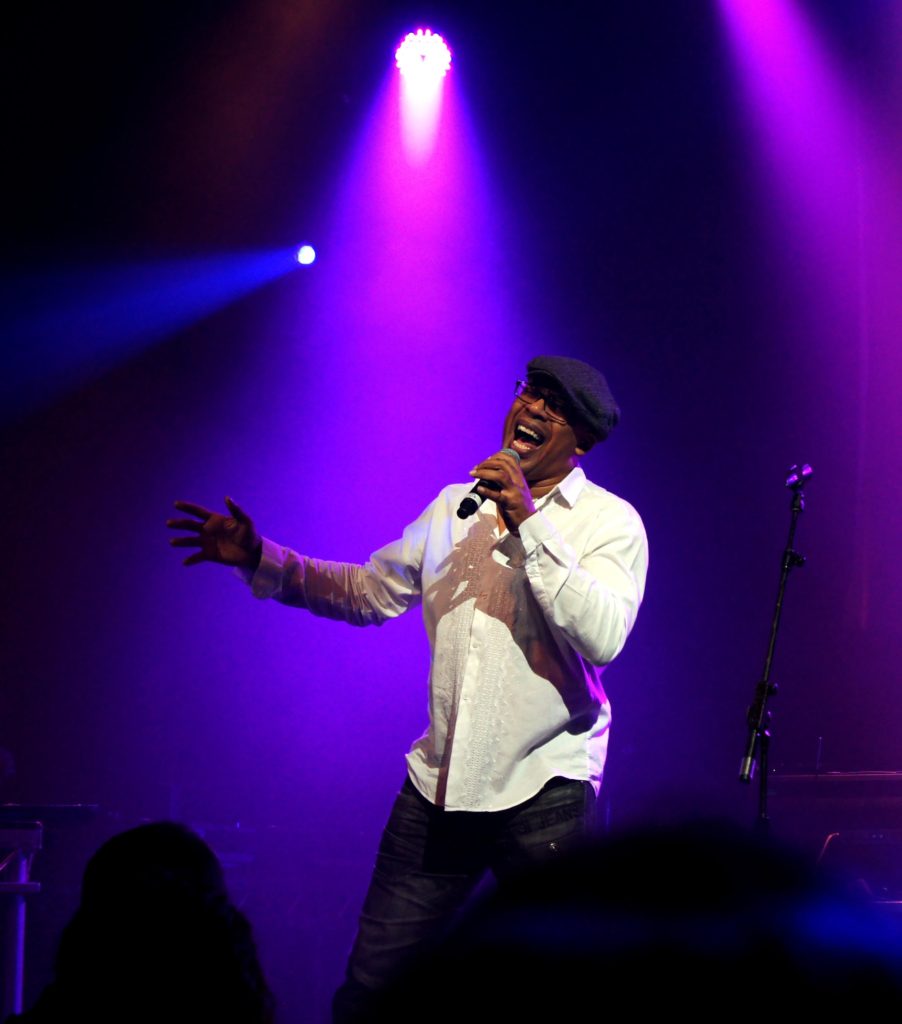 Raheem DeVaughn interview on Colourful Radio 06-December-2020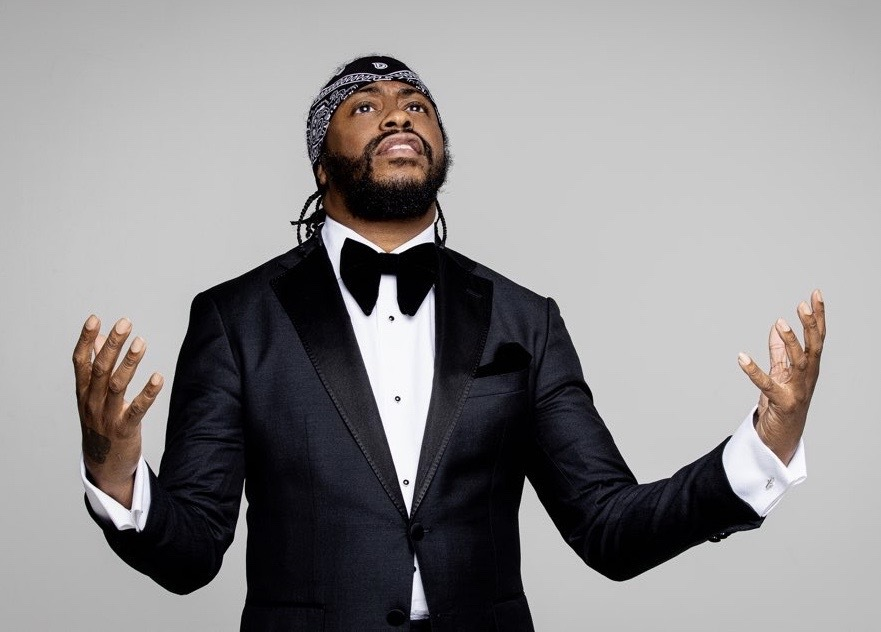 Tiana Major9 interview on Colourful Radio 29-November-2020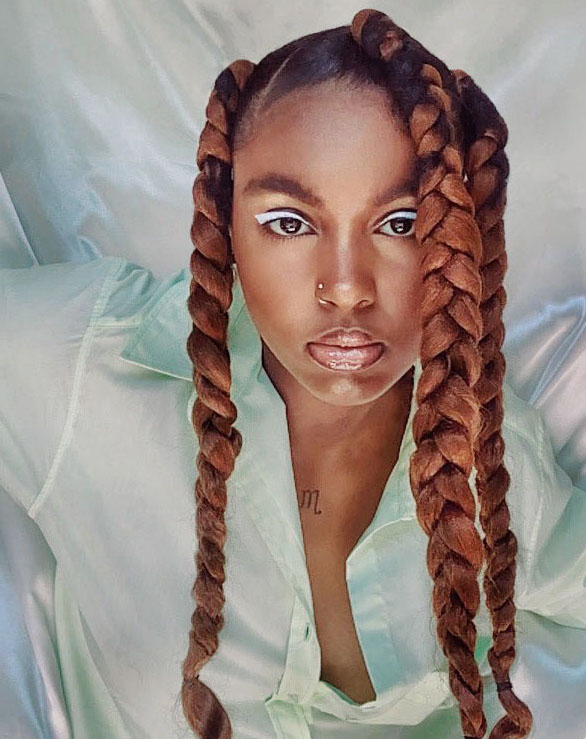 AgapéSoul (Darryl Anders)
AgapéSoul (Darryl Anders) interview on Colourful Radio 15-November-2020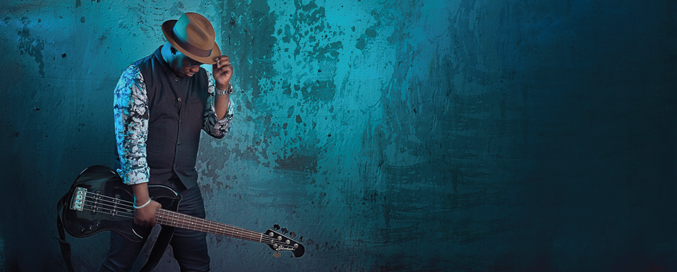 EMiliYAH interview on Colourful Radio 08-November-2020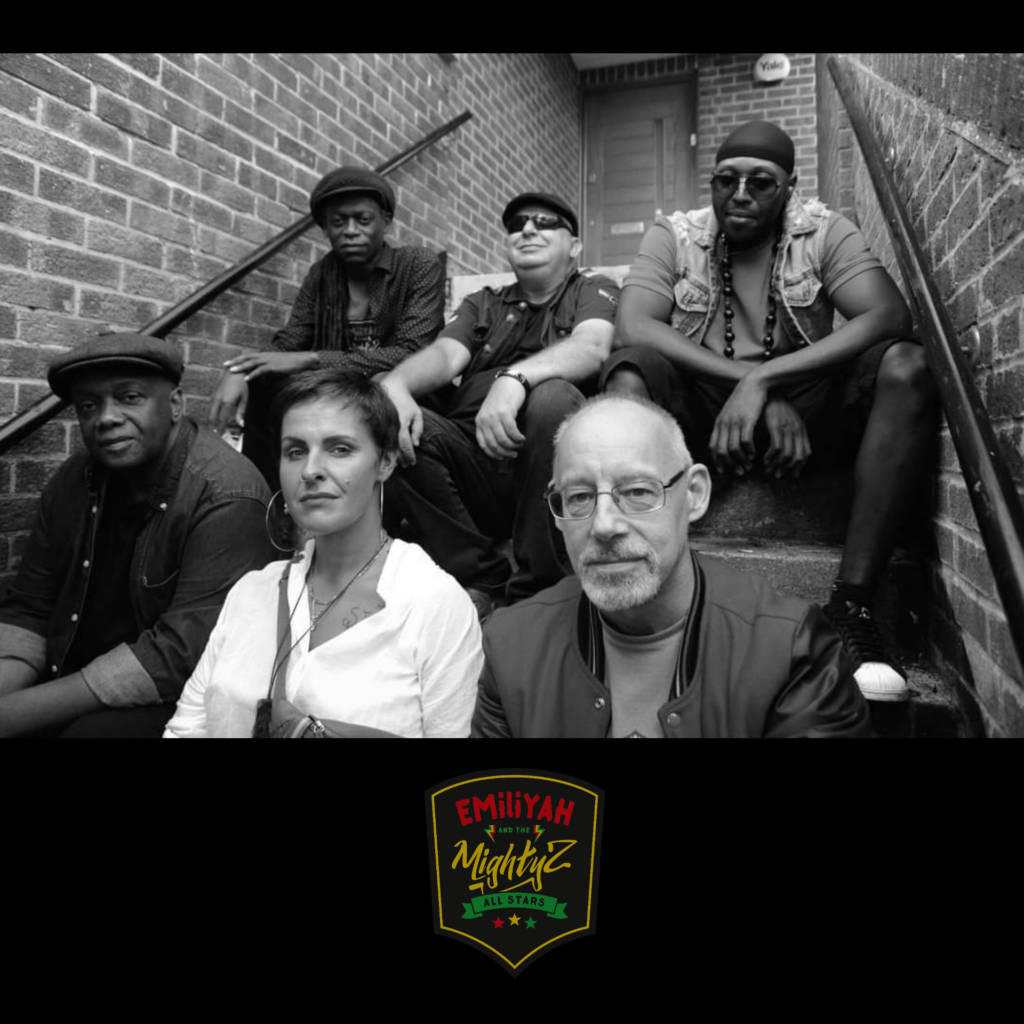 Omar Wilson interview on Colourful Radio 01-November-2020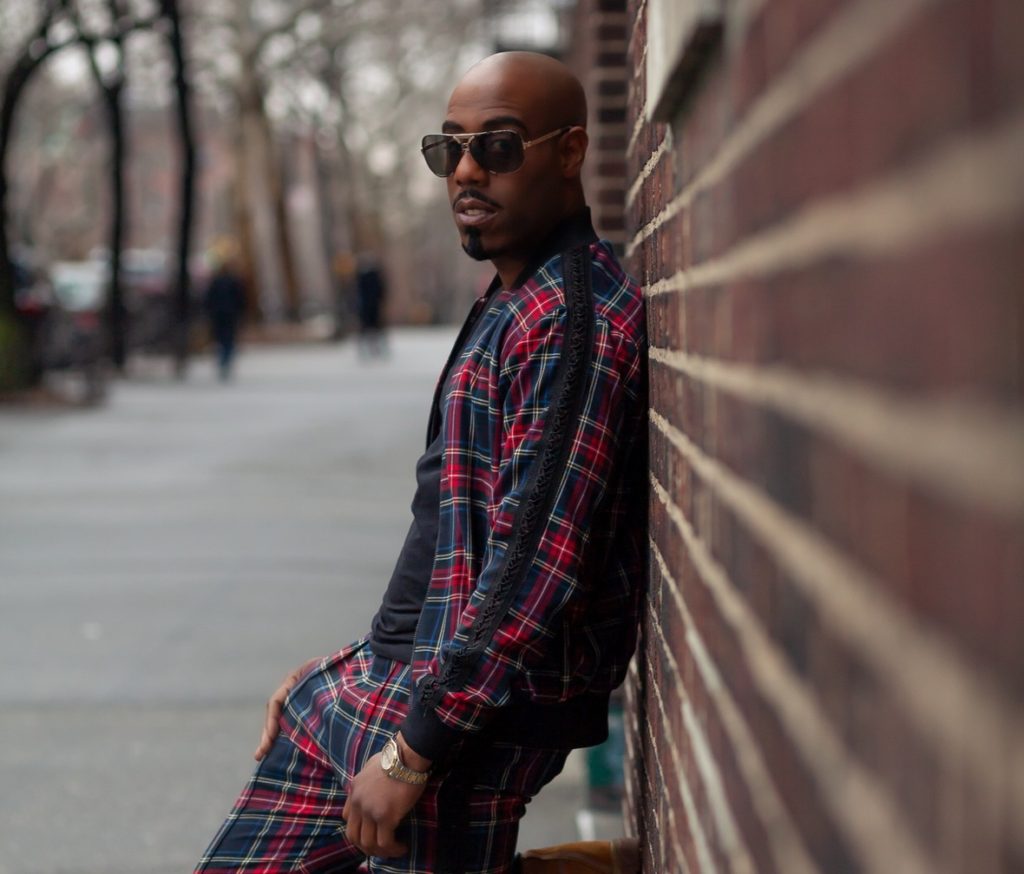 Omar Wilson is no stranger to the music scene and has been performing in NYC and CT clubs for over a decade. He's opened for artists like Boys II Men and The Neville Brothers. Growing up in Norwalk CT Omar's influences included Sam Cooke, Donny Hathaway, Stevie Wonder, Marvin Gaye, James Brown, Lauren Hill, Mary J Blige and old-time soul acts like the Delfonics. His music speaks to his own personal experiences growing up in an urban environment bridging the gap between Hip Hop and Soul.
Growing up 30 minutes from New York City, church members at the Calvary Baptist Church in his hometown of Norwalk noticed his ability to have a spiritual impact through his singing at the age of only 7. While performing regularly in New York, fans gravitated towards his unique, gritty vocals. It was at that point that Omar realized what he was born to do, Soul Music. Omar is a 3-time Apollo winner and was named Best R&B Male of the Year for 2 consecutive years at the Underground Music Awards held at BB Kings in NYC.
Through his journey and struggles Omar has finally come to understand his role as one of the industry's top new Soul singers. He's recorded with Multi-Platinum selling artist Angie Stone and DMX featuring them on songs he wrote. The track he recorded with Miss. Stone is 'Get to Know You Better.' Angie Stone was quoted saying "Working with Omar Wilson came naturally and he is one to watch!" DMX is one of the only rappers to have 5 consecutive albums go number 1 on the Billboards and rarely recorded with singers. Omar and DMX released a single called 'Faith' and they connected on the track instantaneously which is audibly tangible.
Omar's personality and voice is contagious. He leaves a long standing impressions wherever he goes, sings and with whoever he meets. Get ready to experience Omar Wilson as he is soon to release his New single "Passion" coming this fall.
Lukas Setto interview on Colourful Radio 25-October-2020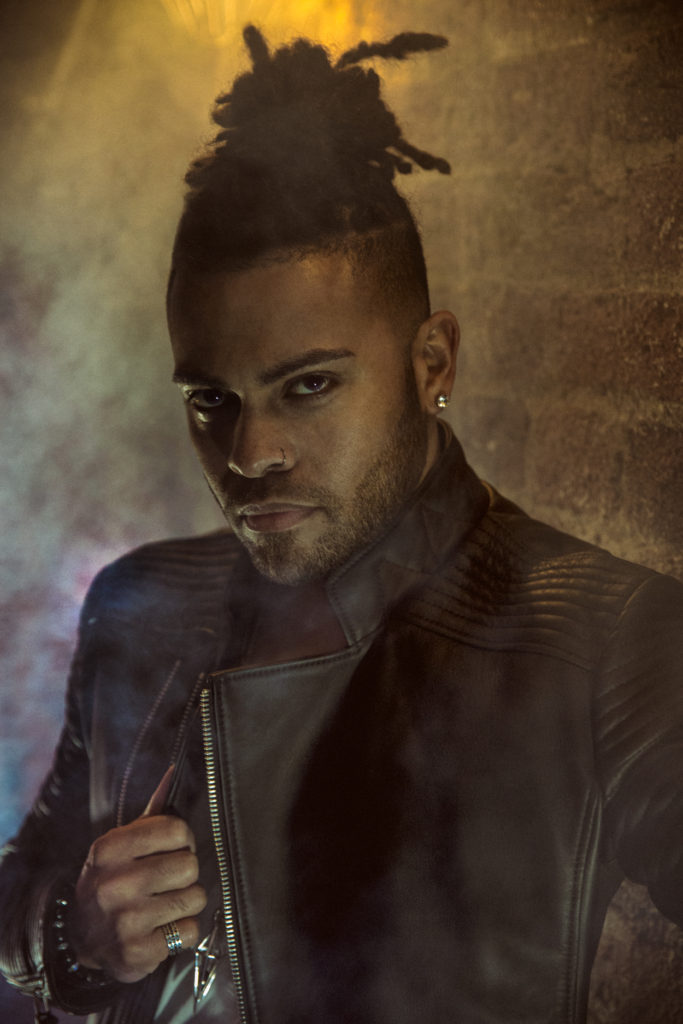 Raised on the essential mix of Michael Jackson, Marvin Gaye & Stevie and the wonders of his DJ Dad's record collection, Lukas studied popular music at Stanmore College, Middlesex and it was there he was to craft his first composition. Later he explored the collective vocal harmony experience with a boy band but then realised that to graft solo was to be his way forward.
Whilst still in college, Lukas became the recipient of The Urban Music Award for Best Unsigned Artist (under the name of Lee Henry). He celebrated by wowing the audience with his live rendition of the self-penned "You Know Me". Recognition finally for a boy that had excelled at sports, was distracted by the rites of passage of a troublesome youth and then as an adult was redeemed by the power of song.
UMA in hand; as Tru Menace, Lukas's production pseudonym, he became a remixer for lovers of all forms of urban music. Taio Cruz, who had been a fellow student on his course, sought his creative polish. Soul inspiration Omar as well as international impresario Mark Ronson and Daniel Merriweather's 'Chainsaw' and Jordan Sparks and Chris Brown's 'No Air' were to benefit from the Tru Menace treatment. Further accolade was bestowed when 'Y Did You Leave' became a Number One hit with MTV Base for Tru Menace.
Treading the boards from the Jazz Café to the Shepherds Bush Empire and upwards, Lukas has supported Omar, Ne-Yo, Timbaland & Floetry. Lukas' rendition of 'Sometimes I Cry' by Eric Benet at the BBC Radio London studios left presenter Jo Good speechless.
He continues to nurture his musical roots collaborating with Shanell, signed to Young Money and penned and co-produced tracks for X Factor Finalist Bradley Johnson from the Group Nu Vibe and Kitty Brucknell – as well as the soul hits "Looking For Love" by Michelle Lawson and "Plus One" by Shaila Prospere (#1 UK Soul Chart). 2019 saw Lukas support RnB group Portrait at Stamford Bridge's prestigious venue 'Under The Bridge' and headline renowned 'Margate Soul Festival'.
After some trials and tribulations as Jadan Lee – Lukas sought a new chapter, a new direction – an alter ego……. And so we introduce you to Lukas Setto (Setto being a nickname given to him by a friend in college because of his smooth falsetto vocals)!
Currently working in the studio, on music that inspires the soul, whilst exploring "the dynamics of film music" to crossover; Lukas comments on themes inspired by celebrity culture, sex, love and addiction – fusing real life experiences with fiction – which can be heard in his debut single What Turns You On, followed by OMG and Make It Rain, Lockdown and his latest release Do It Again.
Tanqueray Hayward interview on Colourful Radio 11-October-2020
Light Of The World (Gee Bello)
Light Of The World (Gee Bello) interview on Colourful Radio 13-September-2020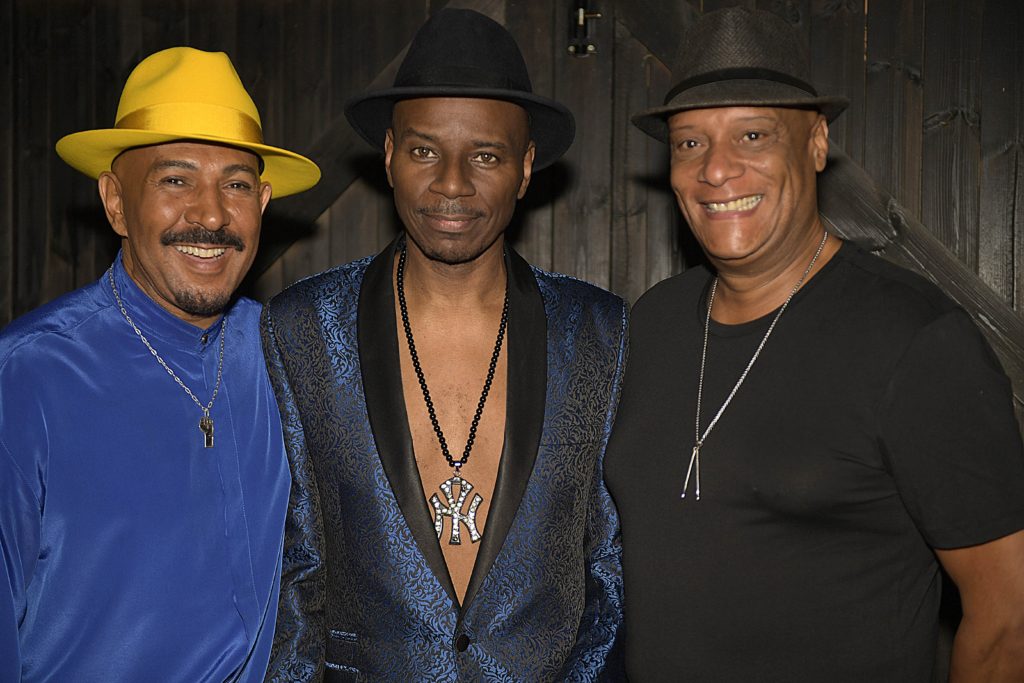 Ed Robinson interview on Colourful Radio 23-August-2020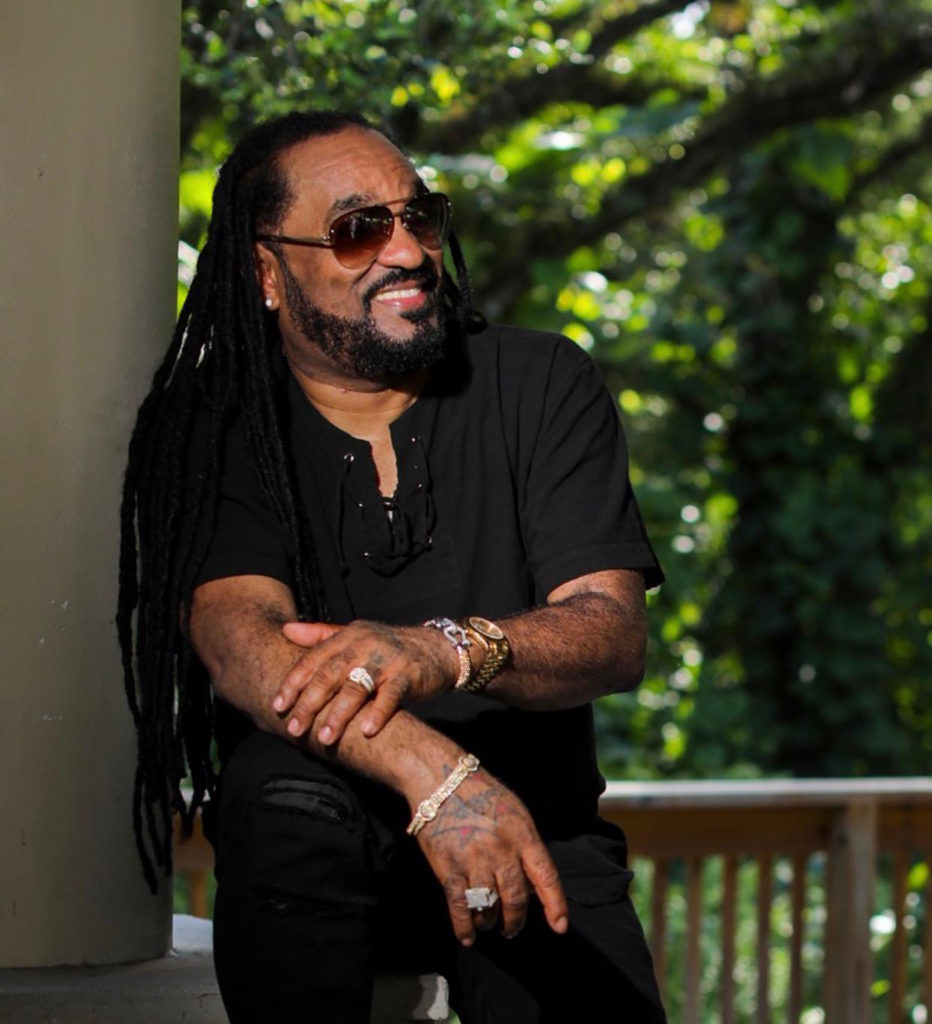 Vincent Darby interview on Colourful Radio 12-July-2020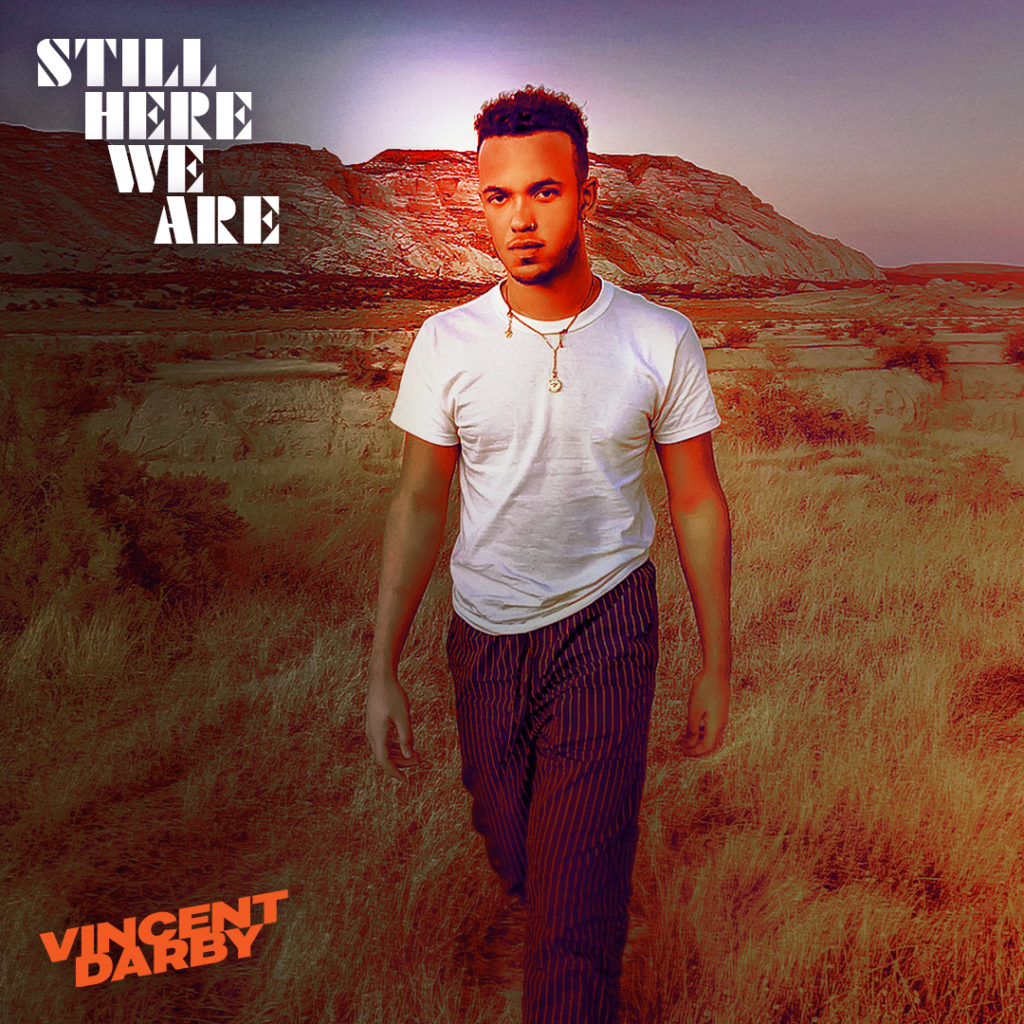 B & The Family interview on Colourful Radio 05-July-2020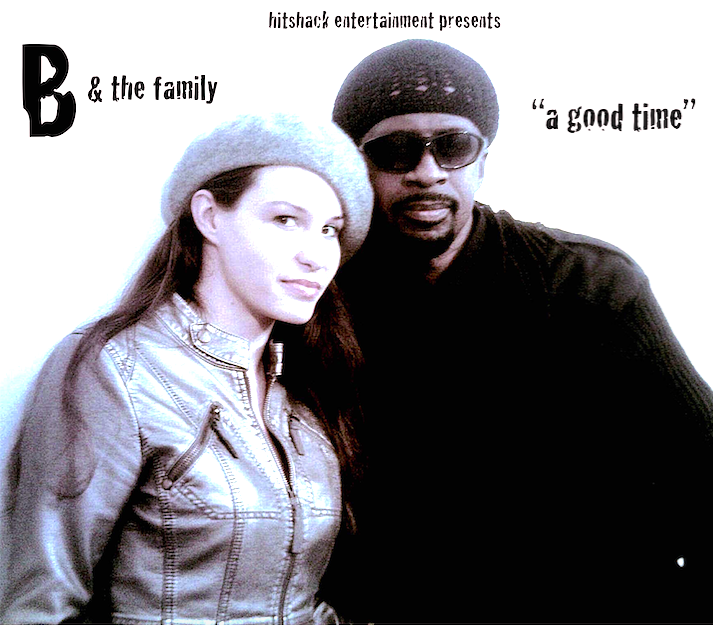 Toyin Adekale interview on Colourful Radio 28-June-2020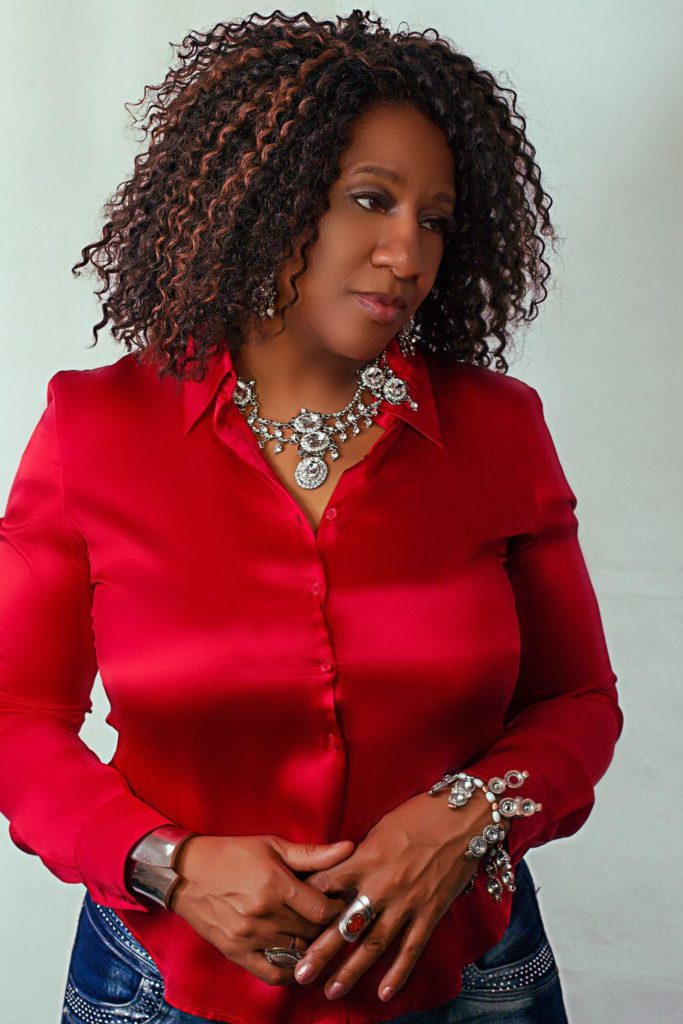 Metropolis interview on Colourful Radio 07-June-2020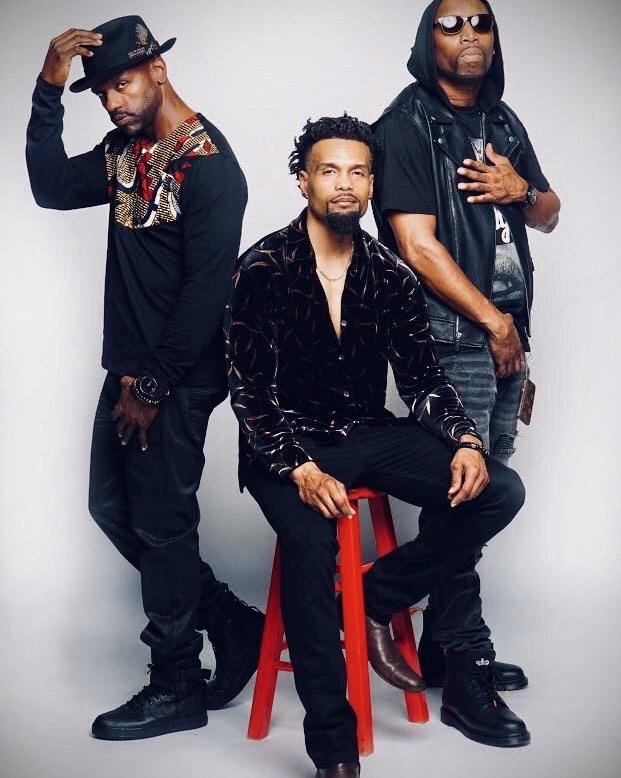 Welcome to the "City within the City", as one of music cultures sought after Meccacities Atlanta serves as the backdrop of the musical story and journey of Alternative Soul group/band Metropolis. The city that has produced more contemporary urban music stars than any other on the map is the city that shaped METROPOLIS.

For Jai Black, Calvin Glass, and Dominic Hall coming of age in Atlanta helped them shape their voices and sound. "Metropolis means the heart of the city, we wanted to be the heart of music and represent every genre of music." says Jai Black, the de facto leader of the group. "You don't only have to do one thing rap, R&B, soul, rock, country, blues or alternative whatever you do in the studio and whatever comes out musical creativity, musical freedom is the foundation of what makes musical expression the universal language". Their every genre sound was exemplified on their debut album, The Voyage, released in 2005 The album made the group stars in the UK prompting an extended stay and extensive touring overseas. The UK success prompted a massive response for the artists and allowed them to build a fan base, as well as exposed them to new artists and new sounds. "We came back inspired and the Metropolis sound expanded, being overseas we became exposed to different music and different sounds, we went into an experimental phase." The success of The Voyage allowed the opportunity to open for and tour with major artists, they have opened for Mary J. Blige, Fantasia, Carl Thomas, and Omar. Metropolis also opened for Blackstreet and Guy during their UK reunion tour. "We had big crowds knowing the words to our songs," the group recalls, "We still have been able to hold on to that fan base to this day." The musical journey for Metropolis was far longer, wider, broader, and more colourful than they could of expected. As the winds of change and transition blew across music's ever changing landscape the progression of the Metropolis sound continued to evolve. The group's passion for creating music set into motion what would later be called "The Vault", an archive of recorded unreleased studio gems that Metropolis is gearing to release Spring/Summer 2020.
Chyna Nicole interview on Colourful Radio 31-May-2020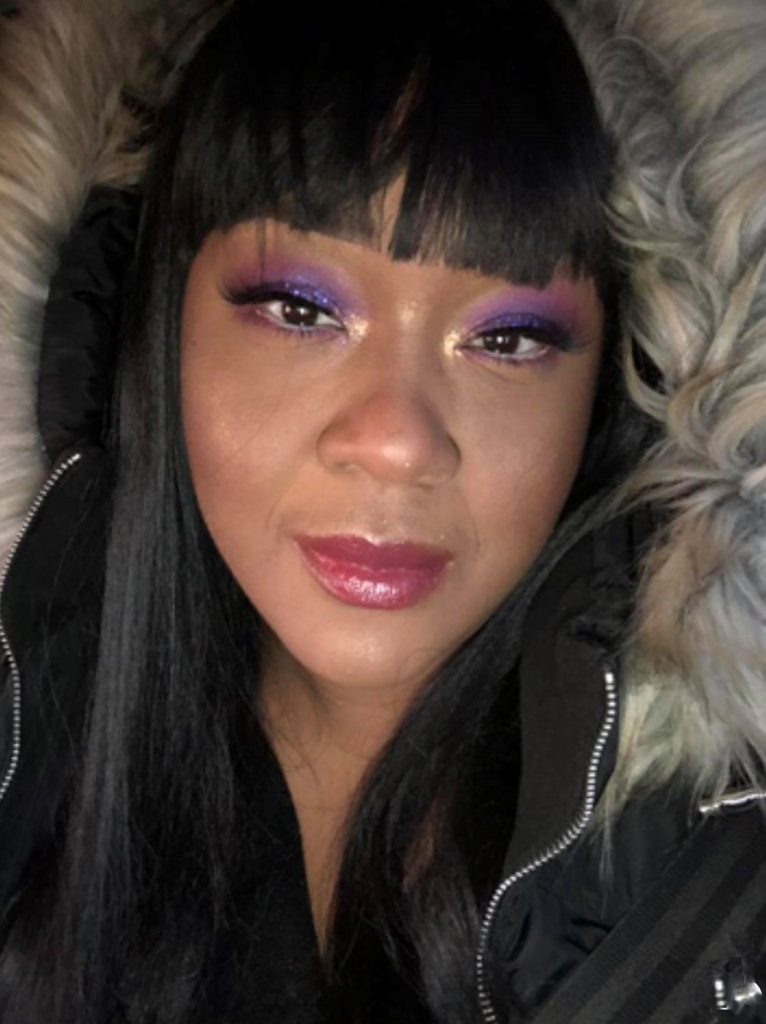 Lloyd Brown interview on Colourful Radio 29-March-2020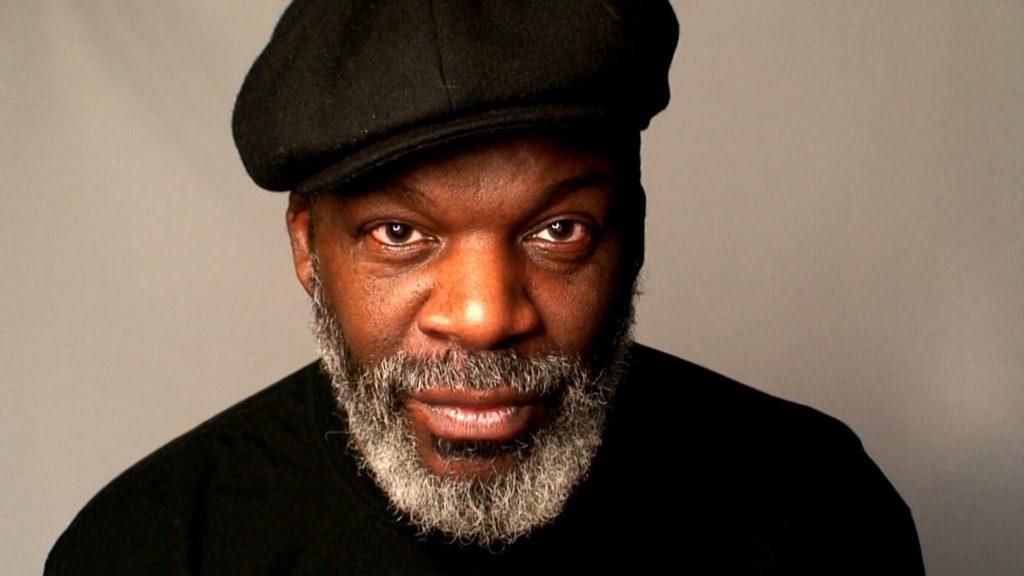 Over the course of the past five decades, Lloyd Brown has risen to the very pinnacle of his profession, and with a string of hit singles and critically acclaimed albums to his credit, is now hailed as one of this country's best ever reggae vocalist/songwriter/producers.
Born and raised in London to Jamaican parents, he began his career in 1979 by dee-jaying in "blues-dances" before progressing on fully fledged sound-systems in the early eighties with London-based sound-systems Jah Marcus, Exodus and East Man. After taking a sabbatical in Jamaica, he then joined vocal harmony group Sweet Distortion, who were voted Best Reggae Newcomers by the readers of Black Echoes in 1984, just prior to their guest appearance on the BRAFA (British Reggae Artists Famine Appeal) single, Let's Make Africa Green Again. Led by Lloyd's namesake and early source of musical inspiration, Dennis Brown, this record helped raised funds for Ethiopian famine victims, and remains a milestone of UK reggae history.
By 1987 Sweet Distortion had successfully auditioned for the part of the Jackson Five in the acclaimed British musical, Black Heroes In The Hall Of Fame produced by the late Flip Fraser, but split up soon afterwards, leaving Lloyd free to pursue a solo career. His earliest singles included Music Medley, Ring Up My Number and The Love In Me, all of them released on Robert 'Ribs' Fearon's Unity label circa 1987. In the meantime, he'd started performing more demanding roles with Black Heroes In The Hall Of Fame – most notably those of Otis Redding, Marcus Garvey, Haile Selassie and Nelson Mandela. Sharing The Night (produced by the late Junior Frost), then provided him with his first No. 1 hit, and was voted Reggae Single Of The Year in 1990. You Can't Hurry Love, For The Love Of You and Love U Down (his second No. 1 hit, and another Reggae Single Of The Year) soon followed, together with a version of Otis Redding's These Arms Of Mine.
Despite his success with other people's songs, Lloyd was increasingly writing his own material by this time, as demonstrated on It's A Love Thing, which marked the start of his long-standing partnership with Saxon sound system dee-jay Tippa Irie. Their follow-up smash hit, Stress, caused controversy since it put into song what many men were thinking about their female partners, but both singles duly topped the UK reggae charts, then won the duo a well-deserved contract with Arista, who released their follow-up single, Baby Mother (another vibrant slice of social commentary), in 1995. An album recorded for Arista during this period was subsequently released as Combination on Discotex at the end of 2001 – Lloyd & Tippa's association with Arista having ended as unexpectedly as it had begun.
Undaunted by such disappointments and eager to reclaim his popularity among grassroots reggae fans, Lloyd began recording with leading UK lovers' rock producers Groove And & Quarter, who issued his debut album, Straight No Chaser, in 1996. Among the many highlights was A Mother's Prayer, which he recorded with a veritable Who's Who of UK soul and reggae talent and dedicated to the memory of his mother, who'd recently died of cancer. Two other tracks, Jah Works and Increase The Peace, offered early evidence of the roots and culture content he was to showcase on his next double CD set, Rhyme & Reason, which he recorded for Saxon. Prior to its release in 1998, the singles We Need A Revolution and Power Of Jah had marked a turning point in both his life and career. His new head of dreadlocks illustrated this change of direction, and he began writing lyrics with far more spiritual content than before, even whilst continuing to make sublime lovers rock hits such as Night Shift, Blackbird and Real Love. He named Buju Banton's 'Til Shiloh LP as a formative influence during this stage of his career, and after announcing that the emergence of the new cultural artists had taken reggae to a different plane, said he wanted to sing songs that will uplift people.
His Saxon album thus had transformation at its artistic core, and with its emphasis on self-penned material, proved a masterly showcase of his talents. Once Saxon producer Lloyd "Muscle Head" Francis had decided to concentrate on his sound-system, rather than production, the durable Mr. Brown embarked on a run of hits for Jet Star that still shows no sign of abating three years later. Their most significant triumph to date has been a massively successful cover of Craig David's Fill Me In, as included on Vol. 2 of Jet Star's Pop Hits In A Reggae series. With Fill Me In getting regular airplay in Jamaica – where Lloyd enjoys widespread support – Jet Star then helped further his dominance with several other notable single releases, including Hook It Up, Put It Down and Memories, which like Humanity Part 2 (recorded for Mikey Koos' ARM label), is another joyous celebration of old school reggae vibes, and so steeped in nostalgia, it could bring tears to the eyes.
In-between voicing for Jet Star and making preparations for his starring role in yet another musical, The Best Years Of Our Lives (starring alongside the great Pam Hall), Lloyd then began work on an independent project with former international hit maker Bitty McLean, who'd served his apprenticeship with UB40. Aided and abetted by Bitty's production and engineering skills, and with his own creative ideas going into overdrive, Lloyd completed the nucleus of his album Deep at Bitty's Platinum Suite studios in Birmingham before adding a choice selection of Jet Star material into the mix. It was the kind of album only true craftsmen could produce. Its dazzling range of lyrical perceptions being matched to some of the most enthralling, contemporary reggae and crossover rhythms heard all year. I Know (inspired by Bob Marley's Kinky Reggae) subsequently became one of 2001's biggest reggae hits, even as Deep was being acclaimed as a masterpiece and his best album thus far. By the time the follow-up, Against The Grain, was released two years later his tally of hit singles had swelled to include You Must Know, co-starring Don Campbell; Bless Me and the unstoppable Main Squeeze, which rocketed into the Reggae Top 5 on both sides of the Atlantic.
Like its predecessor, Against The Grain was another world-class collection, showcasing tracks like the popular Mr. Brown, Food For Thought (a version of Aswad's Warrior Charge); he and Omar's stunning cover of Stevie Wonder's Feeding Off The Love Of The Land and the magical Love Within The Music, co-starring a galaxy of UK talent. Against The Grain was nominated for Best Album at the 11th Annual Reggae Soca Awards in Florida; an event that saw Lloyd being crowned Best Newcomer for the second time in his career. His next set was Dreams To Remember, produced by Lloyd Campbell and released on VP Records in 2004. This album, recorded in Miami, yielded four hit singles in the shape of Bless Me, Since You've Been Gone, Heartaches and Bongo Nyah, which soon gave Lloyd his second Reggae Top 5 hit in New York. Songs like that, voiced over Lloyd Campbell's more traditional style reggae rhythms, fuelled growing demand for his sublime vocal and writing talents in America. Its success prompted the release of an album shared with Peter Hunnigale as part of Jet Star's celebrated Toe 2 Toe series that same year. Here was an album that made artistic, as well as commercial sense, since both singers epitomise the best of UK reggae music.
Three of Lloyd's more recent hits were included, namely Full Hundred, No Watch Dat and the compelling Black Bags, together with other tracks that inspired comparisons with reggae legend Beres Hammond. Red-hot form like this saw him embark on a string of European tour dates with Sanchez throughout the summer of 2004, as he continued on his journey towards some long-overdue international recognition. His follow-up album for VP Really Together featuring Fiona was cited by Lloyd as a "true labour of love" as Fiona was an artist he really admired and wanted to work with-which proved its point in the finished product, also with the reggae panel of the Grammys who have shortlisted the album for nomination for Best Reggae Album 2005. Armed with album number 10 called Said And Done in the bag (entirely self-produced) and his own studio Riddimworks Production House, truly demonstrated his skills as a producer in his own right with all he has absorbed culminating thus far.
Further expanding his all-round skills, Lloyd broadened his Riddimworks "imprint" on other projects in 2007, co-producing fellow U.K Lovers King Michael Gordon's "Poems and Rhymes" set, also U.K Lovers Queen Donna Marie's "Next Chapter" and various music-video projects showcasing his extraordinary skills as a director, headed by his truly cinematic offering of "I'm Sorry" which co-stars his peer and friend Peter Hunnigale. His eleventh landmark release entitled Silver, celebrates Lloyd's 25th year in the music industry and has undoubtedly stood testament in his long and distinguished career. The album's opener "Show Me That You Love Me" voiced on Tarrus Riley's monster hit riddim "She's Royal" proves that Lloyd's song-writing skills are in effect and leans not solely on the riddim to carry his songs..far from it. When he does put pen to paper, as on "From The Root", "Up To You", the powerful and haunting "Charcoal Bridges" and the truly wonderful "Seacole", a song commissioned by Flip Fraser to feature in the hit musical Black Heroes In The Hall Of Fame, and written about nurse Mary Seacole, the quality shines through like a beacon, and you remember just how lucky we are having a reggae artist like him in our midst.
2008 saw Lloyd's appeal grow to a more international status, amassing fans in Japan, North and South America and numerous territories. In turn, Lloyd concentrated towards embarking on promotional tours in the U.S, starting off in California. The tour proved so successful, that he was booked speedily to tour California again in early 2009. In between time, Lloyd worked on his twelfth album entitled "Brownie Points". This album was a slight departure to material he had recorded before, but nonetheless had the unmistakable Lloyd Brown imprint that has been skillfully carved throughout his career. Covers and originals blending beautifully to present another concept album, headed by 12 various "Brownie Points" describing in song his observations and also, what makes the man tick. Covers such as "It Takes Two" duet with Lovers Rock chanteuse Sylvia Tella, Dennis Brown's "Ray Of Light" and Nicky Thomas' angelic "Love Is" simply describes what love is in musical terms so well, that the coldest of hearts will truly melt to it. Originals, such as the salsa-tinged "Loco Theng" takes you on a heady trip to Acapulco in the first two bars, and "Forgive Them" duet with friend and peer Peter Spence takes you to the hills in Jamaica amongst the Rasta brethren and sistren citing forgiveness as the way forward for humankind.
Not being a man to rest on his laurels….Lloyd released his thirteenth album entitled "For Your Consideration" accompanied by his Riddimworks Films produced music video "It's Not About….." released thru Riddimworks/Cousins Records November 2009. The album featured hits such as Dean "Cannon" Fraser production of "Know Yourself" "Empress One A Way" and the awesome "Badbwoy" featuring fast rising Dancehall DJs Mr. Williamz and Juxci D was toured extensively on the US West Coast throughout most of 2010 to crtical acclaim.
In 2010, Lloyd's consummate consistency had now produced his fourteenth studio album entitled "Cornerstone" which was released entirely independently through his Riddimworks Productions label, which on this occasion had an American import release, the first for a UK based Reggae Artist. The seventeen track album boasts a large eleven collaborations, which not only features long established artists such as Macka B, General Levy, Nereus Joseph, Rodney P and Top Cat, but also features bright new talents such as Dancehall act Babyboom, U.S Hip Hop act Krytykal: Tha' Problem and songstresses Miss Kjah and Adele Harley. His decision to feature new talent proved wise and fruitful for all concerned as their respective profiles have raised to further works and recognition with other producers. Highlights from the album includes, Rootdown Records' Thilo "Teka" Jacks produced ska-tinged "She Nuh Easy", Lloyd's self-produced homage to Joe Higgs with his version of "There's a Reward For Me" and Lloyd's duet with Miss Kjah on "In Every Way You Can".
2012 saw another landmark year for Lloyd as he had released his fifteenth 20-track studio album celebrating three decades of making music simply entitled "30" released in February 2012 via Riddimworks Productions and Phoenix Music International The standout track which garnered him a Top 3 Reggae Chart hit was the crowd-rocking "Get To Know Ya" utilizing Dennis Brown's seminal Lovers Rock hit "Someone Special" also utilising Bob Marley and the Wailers' "Could You Be Loved" with his Disco/Reggae rendition of "Catch The Feeling. Still on the Wailer's tip, Lloyd collaborated with three of his peers and friends Don Campbell, Delroy Pinnock and R n B singer Wayne Marshall and covered the awesome "Pass It On" from their "Burnin" album A master stroke was performed when Lloyd collaborated with Diva Grace Jones on the remix of the Pretenders' Chryssie Hynde's penned "Private Life" featuring the Riddim Twins Sly N Robbie which coincidentally was thirty years old [at the time of recording] and still sounds fresh today.
2013 had seen a level of ambition not realized by Lloyd before as he had released TWO albums, the first being his "New Veteran" set, again released via his Riddimworks Productions and Phoenix Music International which consummately provides the all-round versatility that his peers and fans come to know and love, featuring highlights such as the roots filled collaboration with R n B songstress Kele Le Roc entitled "If You Want Good" the first music video release from the album, also a latin/salsa tinged dancehall collaboration with the exquisitely lyrical Tanya Stephens on "Bada Boom, Bada Bing" alongside sparkling solo efforts such as the hits "Crush On You" and "My Baby Loves Me" produced by veteran artisans Willie Lindo and Bunny Lee respectively as well as the moving and awesome posthumous collaboration with the "Crown Prince of Reggae" Dennis Emmanuel Brown with their rendition of the Eagles' country classic "Lyin' Eyes".
The second set of the year saw a third party release in conjunction with acclaimed Florida/Virgin Islands production outfit Zion High Productions whom Lloyd had recorded various projects with prior entitled "Rootical" an entirely original recording project released in October 2013. The first release from the "Rootical" set was the haunting and deep "What You Sow" taking an old time proverb and reiterating it in such a way that it paints a picture to the mind immediately. Other highlights feature the title track featuring chanter Pressure Buss Pipe which sets the tone for the whole album in one fell swoop. Other collaborations such as "How Could I" include rising artist Yisrael Immanuel, "Keep On Keeping On" featuring Jahdan Blakkamoore and the anthemic "Together" featuring lioness roots singer Queen Omega.
Spring 2014 saw Lloyd return to his productive form with yet another milestone album entitled 'LB50' celebrating his 50th birthday, with a collection of eighteen varied tracks featuring collaborations with veteran DJ Sarjant D on his introduction track 'Fiddy', Homefront Productions Patrick Anthony on joint production and performing collaborations on the sound boy killing 'My Sound' and tropically lovers rock tinged 'There You Are' also the standout hit track 'All About You' featured on the Mighty Diamonds' 'Country Living' riddim, culminating with the 'father and son duet' entitled 'Faith' featuring his son Courtney, his first commercial debut recording.
Autumn 2015 saw the release of TWO albums from Lloyd. The first being a collection/compilation of sixteen tracks recorded on Studio One/Treasure Isle/Rock Steady compositions across his eighteen albums called 'From The Old School' featuring two new tracks, one of which was an ode to his childhood residence and childhood memories entitled 'Pembroke Road' and the second, a cover of Bob Marley and The Wailers' 'Pimpers Paradise'.
The second album release of the year saw yet another milestone for Lloyd, in which he released his twentieth studio album entitled 'Twenty' a sixteen track project which contained production collaborations with the late Lloyd Campbell [Joe Fraser] Willie Lindo [Heavybeat Records] David Simmonds [Heddrokk Productions] David 'Jah D' Goldfine [Zion High Productions] Patrick Anthony [Homefront Productions] Chris Peckings [Peckings Records] also performing collaborations with fellow Reggae artists Don Campbell, Peter Hunnigale on the hymnal 'Never Leave You Lonely', Veteran actor and artiste, the late Count Prince Miller covering comedians Morecambe and Wise's 'Bring Me Sunshine', also Third World's Stephen 'Cat' Coore on the beautiful Nyahbinghi themed 'Give Thanks with Praise'
2016 saw Lloyd take a sabbatical before releasing his 21st studio album entitled 'Vocalist' in October 2017 to concentrate on producing his former backing singer Lyn's first studio album entitled 'Debut' released May 2017 and fellow former Riddimworks Band backing singer Shade Aman's set entitled 'Travelling Hopefully' which was released in November 2017 'Vocalist' forms an entirely worldly and varied ORIGINAL set from the Reggae icon featuring production collaborations from Patrick Anthony [Homefront Productions UK/JA] Carlton 'Bubblers' Ogilvie [Nu-Edge Productions – UK] Peter Hunnigale [Street Vibes – UK] Dominic Gomes [D Rebell Productions – Trinidad] Oliver Schrader [Silly Walks Movement – Germany] and David 'Jah D' Goldfine Andrew 'Moon' Bain Laurent 'Tippy' Alfred [Zion I Kings/Zion High Productions – Florida/Virgin Islands]. Also featuring vocal collaborations from Fiona [US/Jamaica], Aleighcia Scott [Wales] and Babyboom [UK/Jamaica] also touring his live concerts with his Riddimworks Band.
2018 has seen a busy year for Lloyd in terms of his solo output of album material, one of which was the extended release of his 'Vocalist: Digital Deluxe Edition' which contains six bonus tracks featuring collaborations with Adele Harley, Chucky Bantan, Grantie Asher, Jacquie George, Chardel Rhoden and Dean Fraser and additional productions from Gary 'Digitec' Lewis, Carlton 'Bubblers' Ogilvie and Patrick Anthony.
2019 saw the releases of his 22nd compilation studio album 'Collabs: Vol 1' featuring collaborations with British and international Reggae, Pop, RnB and Hip Hop artistes such as Don Campbell, Don Ricardo, Michael Gordon, Paulette Tajah, Grace Jones, Sly n Robbie, Beres Hammond and Tanya Stephens to name a few [also a debut featuring his son Courtney]
Coupled with his his 23rd studio project album 'Brown and Bubblers' album featuring ten original riddim tracks built and produced by the legendary UK Reggae producer Carlton 'Bubblers' Ogilvie and original songs written and performed by Lloyd, exclusively released on Carlton's 'Nu-Edge label and website [www.nuedgemusic.com].
Spring 2020 heralded the release of Lloyd's 'labour of love' various artists 24th studio album project entitled 'The Salute Project' with Lloyd now in the producer's chair, featuring a wealth of fast rising vocal talent from the UK, simply re-interpreting [by way of musicality as well as vocally] some of Lloyd's hits chosen by the artists themselves
The roll call of artists featured in 'The Salute Project' are, Shade Aman, Grantie Asher, Chucky Bantan, Tony Corbin, Garnett Cross, Harmonie Deja, , Steve 'Stickz' Heyliger, JayJayBorn2Sing, Donovan Kingjay, Mandee, Rafeelya, Stacey Phipps, Kareem Shabazz, Ann Sianab, Simon and El'Tee.
Lloyd's landmark 25th studio album release 'Therapy' sees Lloyd in a deeply personal light as an album of tracks by way of closure from his past trials of life as a timely gateway to his progression as an artist, featuring collaborations with ever rising artist Ras Charmer, Harmonie Deja and Rafeelya as well as co-production collaborations with Diane Black and Caroline Williams [Real Talk Productions], Peter Hunnigale [Street Vibes Productions], Stevie P Productions, Patrick Anthony [Homefront Productions] and Carlton 'Bubblers' Ogilvie [Nu-Edge Productions].
Sophia Brown interview on Colourful Radio 15-March-2020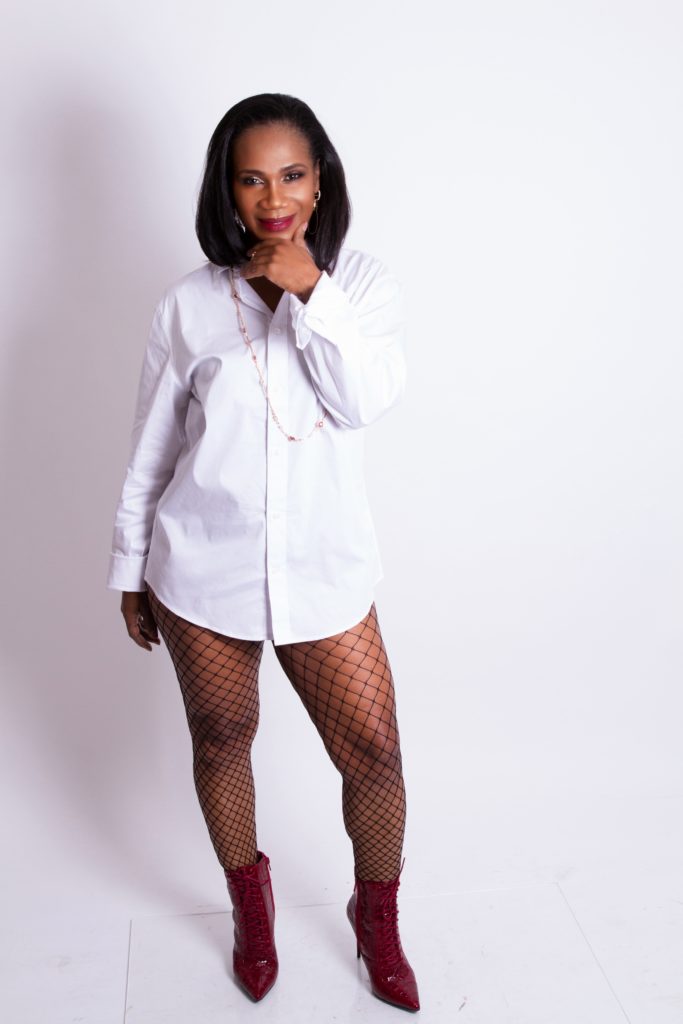 The Real Thing interview on Colourful Radio 08-March-2020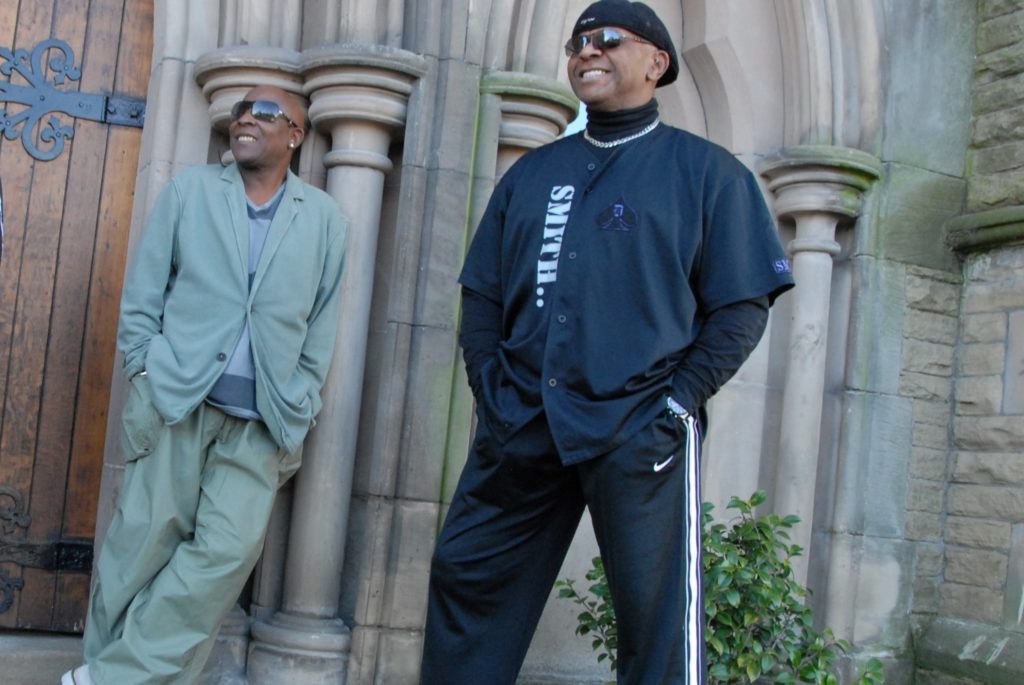 Tony Anthony interview on Colourful Radio 01-March-2020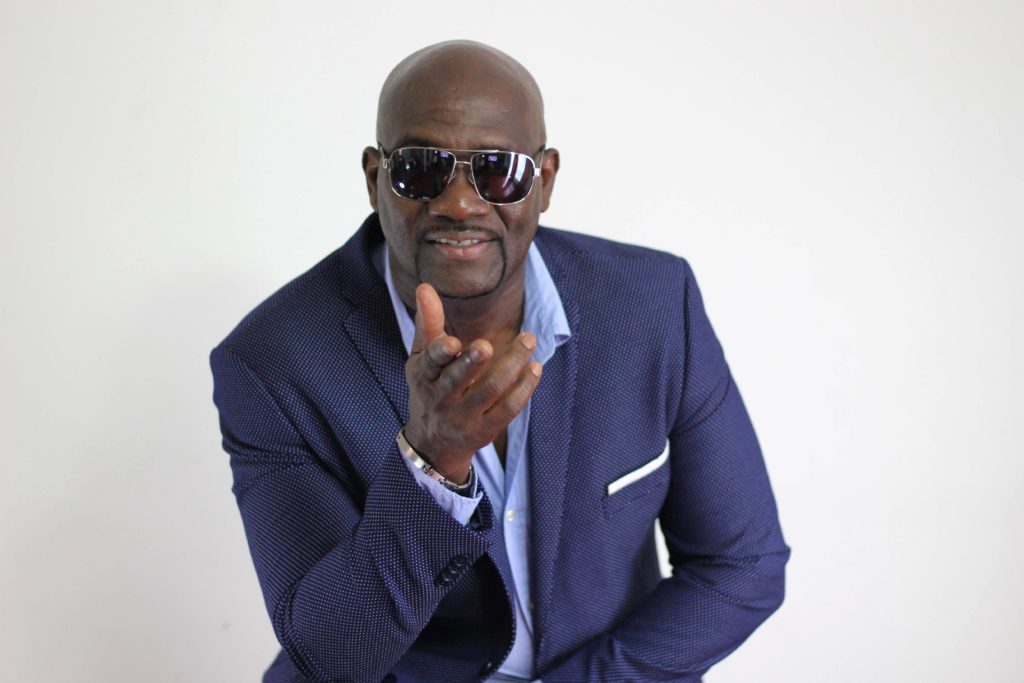 Omar interview on Colourful Radio 16-February-2020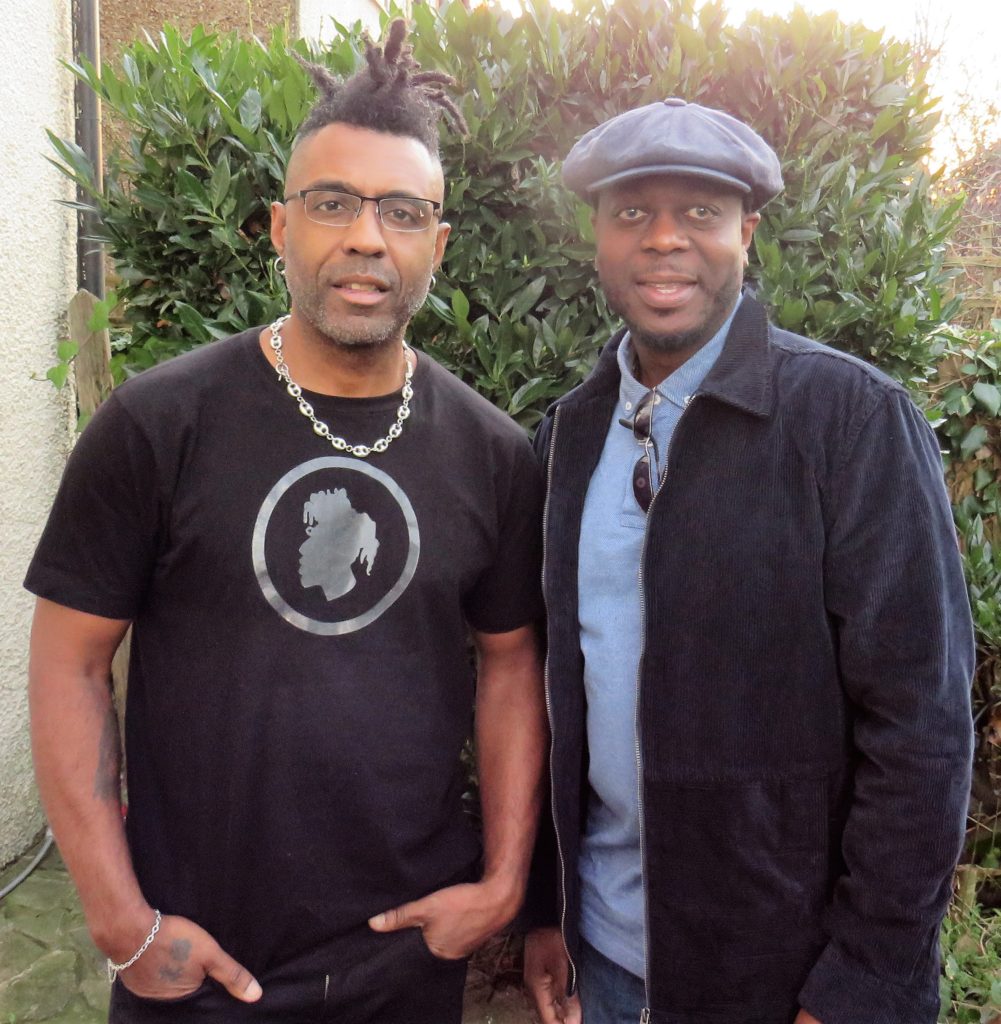 Westerhall Rums UK, Annabel Kingsman interview on Colourful Radio 12-Jan-2020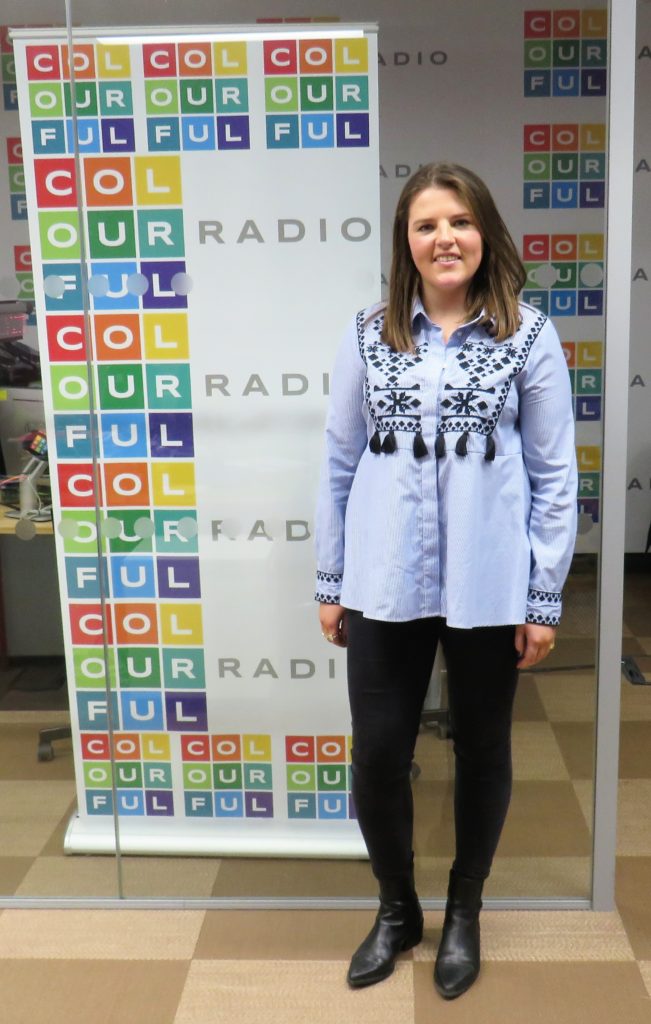 D.C.R. interview on Colourful Radio 05-Jan-2020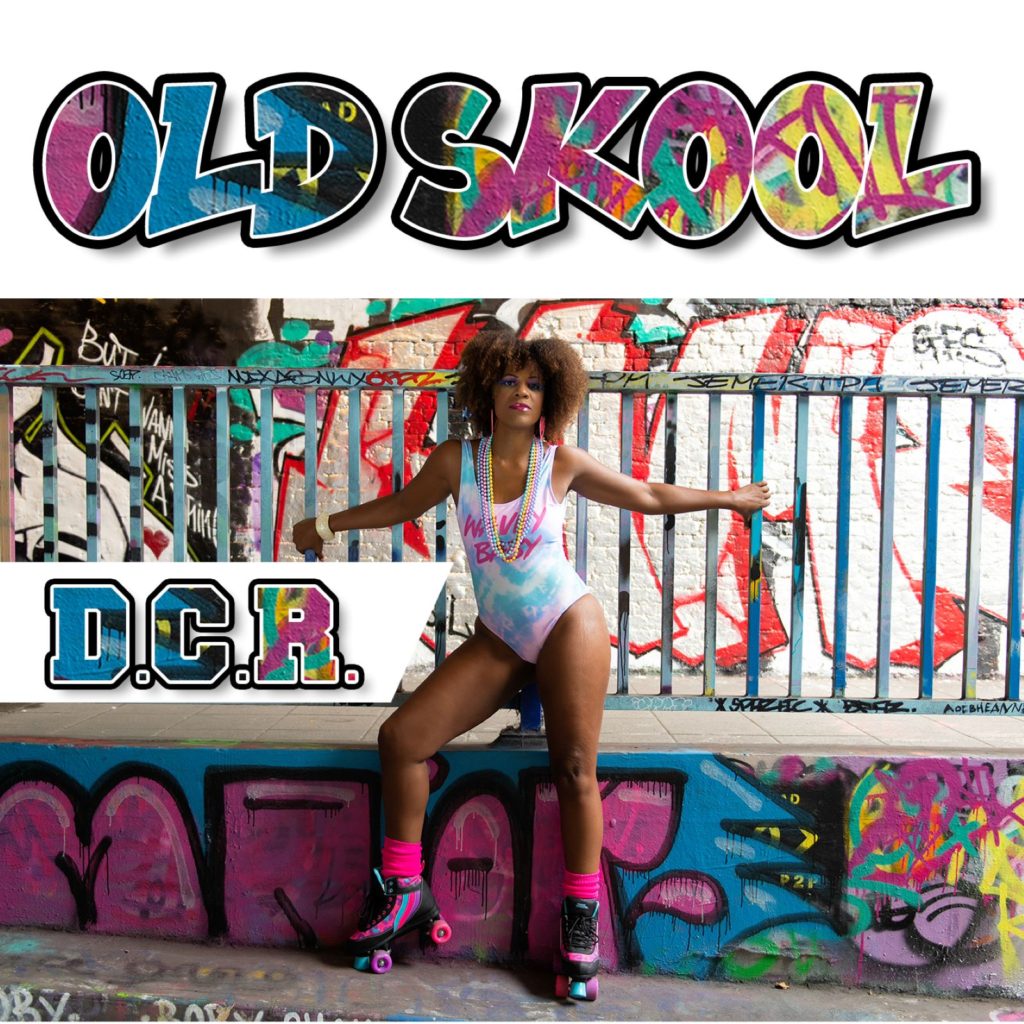 D.C.R. is Dawn Claudette Rose. A Soulful RnB singer / songwriter of Jamaican parentage born in Manchester but raise in London surrounded by music in her home, which included reggae, soul, gospel and Motown. The likes of Gladys Knight, Whitney Houston, Bob Marley and Janet Jackson, to name a few, had a massive influence on her ever growing love for music and entertainment.
D.C.R. started writing poetry at age 9, which then developed into songwriting. She would create songs and use other Artists instrumentals as a backing track, from the flip side of an LP and record her vocals over the top, using her dads Hi Fi system and plug in a microphone he had. She'd record all her vocals onto cassette tape.
D.C.R. would do this regularly in her spare time, as if it were her own recording studio. Then play the songs back to herself later. In her mid-teens she was obsessed with Hip Hop music and Rap, as well as the culture. Her favorite influences being NWA, Run DMC, MC Lyte, Nice & Smooth, Redman , Leaders of the new school and many, many more. She started to write her own rap lyrics and incorporated them in her songs.
D.C.R. was also a natural born street dancer and performed regularly at school and home for fun, but then decided to form a dance crew, with her friend, making a good name for herself, performing as open acts for rappers such as Naughty by Nature and Nice & Smooth. She was creative with her fashion sense and had her own unique style, so would create a lot of her own outfits to perform in.
At age 17 D.C.R. attended Westminster College to study Fashion and Design, as her love of designing clothes and fashion styling grew. She thought she would pursue that side of the fashion world, whilst dancing at live shows in her spare time. D.C.R. completed her fashion design diploma and loved it, but realized whilst there, her heart was still deeply in singing and songwriting, so she went on to study Performing Arts. Whilst there she gained more experience and confidence in singing and performing on stage, as well as acting and contemporary dance. She excelled in Performing Arts, but left just completing her first year, as she decided to travel to Canada to pursue her dreams overseas.
Canada
Whilst in Canada Dawn lived with her Uncle for 2 years. She attended Barbizon Academy, which was a model and talent school. This helped her get various auditions for modeling and TV work, which was good exposure for her and led onto her working with a music producer named Sam. They worked together in the studio, writing and creating music with a hope to release. D.C.R performed some of her own songs at various music events, but still wasn't getting the recognition she craved, so after some long thought, she decided to move back home to London.
London
D.C.R. realized he only way to pursue her dreams, was to create them herself by putting her own music out for the world to hear with her debut EP 'D.C.R.',
which is a collection of soulful, RnB tracks with cool swing beat vibes
and a hint of hip hop.
D.C.R. 2019 single releases: 'Positive Vibes' and 'Old Skool'.
MS1 Project interview on Colourful Radio 24-Nov-2019
The main nucleus of the group Is UK DJ – Mike "DJ Blue" Harrison – Principal songwriter, Percussion, Producer and George "GEO" Harrison – Bass, co-production and signwriting.
​The two are brothers have been around music for a long time. Owing to the fact that their Father is a gospel singer and prominent music promoter in the 70's bringing visiting acts over from the USA and the Caribbean.
​Music was all around the household, anything from Soul, Motown, Reggae and even Popular music.
Mike was always creative writing poems ,rhymes and playing percussion. Then in turn crafting basic ideas into full songs.
​GEO is also musically creative playing Bass, keyboards and guitar. He also does session work for other acts.
"Music plays a very important part in our lives" .