Candace Woodson interview on Colourful Radio 07-Nov-2021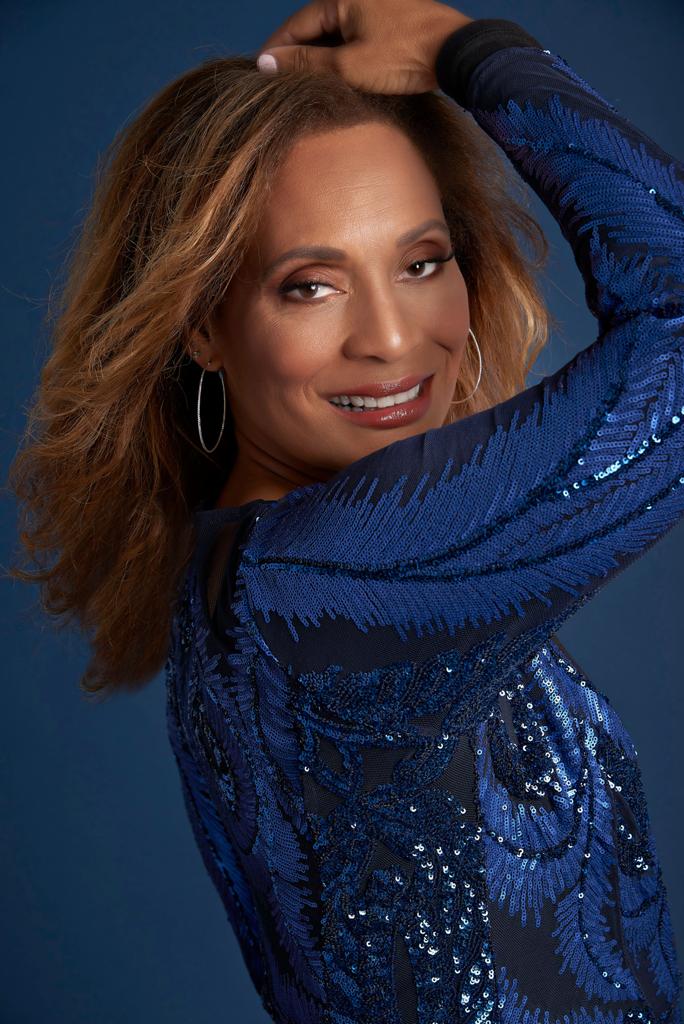 Twenty-eight days after her 2014 breast cancer surgery, Candace Woodson was back to business-as-usual performing at the wedding of one of John "Cougar" Mellencamp's daughters. This is a testament to Candace Woodson's lifelong passion for performing and a talent for resilience she calls "stick to it-ness". A survivor since 2014, she wrote the song "Free," a funky old school dance anthem that conveys hope and positivity in the wake of adversity. This is a message she conveys stemming from her own experience and feeling after receiving her last cancer treatment at the Medical University of South Carolina.
This success laid the foundation for a handful of other chart-topping singles, including "The Answer Is No", a defiant female empowerment ballad. "The Answer Is No" hit #1 on the UK Soul Chart Top 30 and has continued to receive airplay on Smooth Jazz Radio as well as other top stations. Woodson received Billboard's "Most Added" designation and a "Best International Artist" nominee. Her highly anticipated full-length debut album "Desire" includes her UK hits as well as new tracks that would become international fan favorites.
"I'm so grateful for the opportunities I have had in the UK, and it's exciting now to work with some of the best in the business in expanding my fan base internationally."
"I have stopped and started the musical part of my life so many times, but this time I will not stop no matter how things play out. To me, my music is very authentic, and it reflects everything I've gone through and the soul of someone who has loved music all her life ".
Candace continues to show why her fans dubbed her "The Queen of Sophisticated Soul". In April of 2021, Candace releases the new up-tempo track "Midas Touch (Ooh Ooh). "Midas Touch (Ooh Ooh)" is off the upcoming EP "Better Days"!
"Midas Touch (Ooh Ooh)" was written by singer-songwriter Candace Woodson, music by Karey A. Davis, and produced by Lew Laing Jr. "There's nothing like having that special someone in your life that gives you that Midas Touch" says Candace. With cities like New York City and Atlanta continuing to reopen fully from COVID restrictions "Midas Touch (Ooh Ooh)" is an up-tempo track perfect to help get the party started. When asked about creating music during these times Candace states, "With COVID changing the club scene, I wrote a song to reflect the days of call and response on stage with the audience participation. I imagined they were with me in the recording."
In June of 2021 "Midas Touch (Ooh Ooh)" would propel Candace back to the #1 spot on the UK Soul Charts. Candace continues to create music that's redefining and solidifying her status as "The Queen of Sophisticated Soul". With her loyal fans and a base that continues to grow, Candace is steadfast in creating music that fans of all ages can enjoy. When the news came that Midas was #1 Candace immediately thanked listeners, "I want to thank you DJs, loyal listening fans, and the rest of the world. Without your continued support and appreciation, this could not be possible. I do this for you and for my love of music."
Candace Woodson's new single 'All It Takes' (Rob Hardt Mix), is available now on Expansion Records.