Charlotte Kelly interview on Colourful Radio 19-February-2023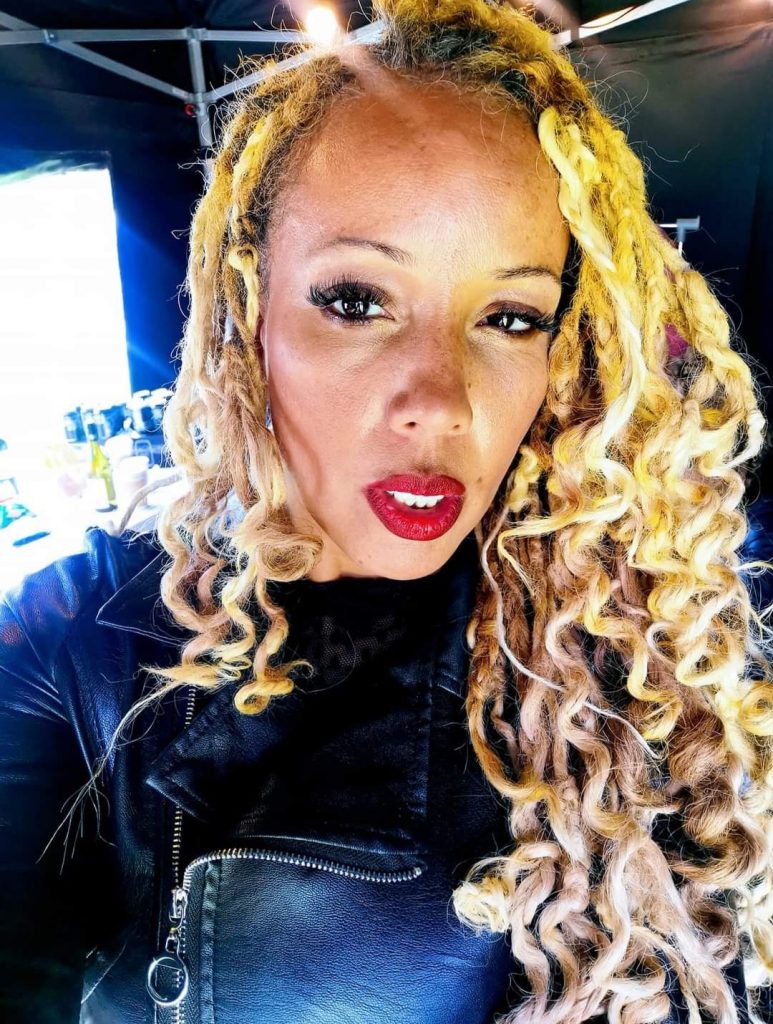 Charlotte Kelly is one of the lead singers of legendary British group, Soul II Soul, who are also one of the UK's bestselling groups of all time. Charlotte has featured on numerous studio albums including: Volume V: Believe (1995) and Time for Change (1997). She also provided lead vocals on their top 20 hit 'I Care'.
Charlotte released her own debut album "Just Another Girl" in 1998, which sold exclusively in Japan. She also released a second album Charlotte in 1999, which included number-one dance hit 'Skin' and "Roll Deep" hit song, "Good Times".
Charlotte also received the Heritage Award from the Performing Right Society (PRS) along with the members of Soul II Soul. As well as been awarded her own space in the Coventry "2Tone" music museum, Charlotte grew up in Coventry in and around members of the 2 Tone genre, such as the Specials. Charlotte has collaborated with leading music producers and DJs: Jazzy B, David Morales, Junior Vasquez, Dave Smart, Joel Kipnis (Pulse Music NYC), David Derwood, Simon Law, Tim Lawes, Mike McEvoy, Sunship and Richie Stephens (Smudge All Stars).
A prolific songwriter, Charlotte has written for a number of top artists including; Tom Jones, Lisa Stansfield and Roll Deep, she also wrote the song 'Wish' for Soul II Soul, performed by Melissa Bell a writer for Mike McEvoy's & Dani's House a 2008 CBBC Kids TV program.
Away from the studio and stage, Charlotte focuses her time on her healing and community work. She teamed up with 'Kids on The Green', as a Wellbeing mentor to help children gain confidence through singing, sound and expression. The creative arts project was set up in the aftermath of the Grenfell Tower tragedy. She is also a qualified spiritual clinical counsellor and Reiki healer, drawing on years of healing experience through singing. She co-founded The Gift 202 with friend and tarot reader Suzanne Porter, offering healing and wellbeing through Reiki and Tarot readings.
Charlotte is currently studying Sound Healing, combining Reiki, Tantric Massage, and Psychology. While working with various producers and writers like Phil Edwards and Coventry's luminary WICK who recently released his new song "Chasing The Rainbow" feat. Charlotte Kelly on vocals and as a writer.
Using her voice to share healing through sound and songs, she has launched her own YouTube Channel, "Blinding Vision", a channel aimed at visual care awareness and the independence of blind people and channels featuring spiritual talks, Reiki, Raga, and the "Darling Parlour" which is a fly-on-the-wall behind the scenes look at Soul II Souls backing vocalists and co lead singers (Nadine Creaser). It is a celebration of feminine energy, expression and a close-up view of music's' creative life. Charlotte – currently writing her third studio album working with Phil Edwards of "The Paradise Projex" and other producers.
Currently promoting her new forthcoming EP which includes G Love/Dance/Highway/Miracles, throughout Spring 2023.