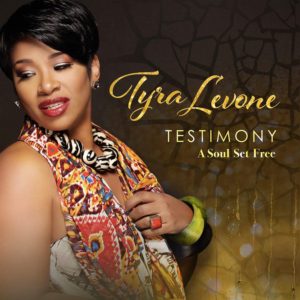 Tyra Levone interview on Colourful Radio 07-Jul-2019
Tyra Levone is a soulful R&B Singer/ Songwriter/ Producer from Washington, DC. Through emotional, honest, and transparent lyrics, Tyra's music reflects the struggles of everyday people. Tyra Levone's first single "If Only I Knew," released in 2015, expresses great joy, sorrow, and Tyra's personal life lesson…this too shall pass. In her debut album, "Testimony: A Soul Set Free," (2017) Tyra bares her soul through musical testimony, with the hope to inspire "the awakening of knowledge, peace discovered on the journey and the freedom to live boldly."
From humble beginnings, Tyra's singing aspirations began at the age of 10, with a father-daughter duet at her neighborhood church. She continued writing songs, singing, and playing the piano for church choir and, over the years, further developed her craft.
Tyra's aspirations for singing began at a young age witnessing her father sing in the church choir, so it was only natural that Tyra began playing the piano and singing in the choir as well.
Throughout these years, Tyra discovered her ability to convert her thoughts, emotions, and feelings into poetry and song. Tyra's fusion of old school Jazz, Gospel, R&B, Blues, and Hip Hop influences produce an eclectic feel good sound.
She credits her influences to the likes of Gladys Knight, Marvin Gaye, Anita Baker, Stevie Wonder, and Aretha Franklin, just to name a few. Tyra has performed at special events with the late legendary Godfather of GoGo Chuck Brown, Entertainer Marcus Johnson at Blues Alley, as well as numerous other special events and venues, and has written and published songs with Spur of the Moment and Kenny Allen.Tyra's talent for creating custom written songs for events displays her authentic artistry, a gifting many have grown to love.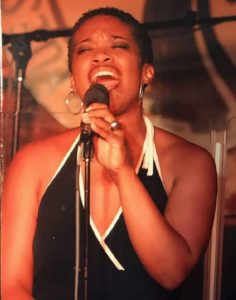 Tyra's has always genuinely believed that when it became her season she would be called…and now she proclaims,
"This is my call…This is my space."
Her joy, tears, laughter, deep sorrow, and life lessons fueled with mid-tempo to upbeat songs dusted with a few ballads, has accomplished Tyra's mission of putting everyone in the groove and begin her #FeelGoodFrenzy that will make you clap your hands, bob your head, smile, laugh, and maybe even cry as your soul is enlightened. Witness the musical miracle as we follow the journey of how Tyra's soul was set free!
Tyra Levone – Keep Steppin – Released 8th June 2019.