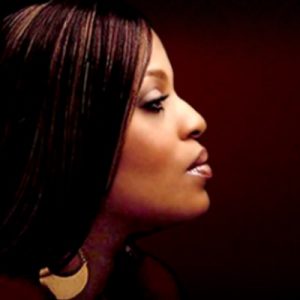 Trina Broussard interview on Colourful Radio 20-November-2016
Trina Broussard is the real and down to earth girl next door who just so happens to have a voice as powerful as an R&B diva.
Influenced by her mother, who sang jazz, her father who played guitar for several big bands, Anita Baker, Stevie Wonder and Donny Hathaway, Trina, a Houston , TX native began pursuing a music career in 1990 after relocating to Atlanta , GA. It wasn't long before the new girl in town wooed some of the biggest names in R& B with her talent and skills. "I sang background vocals for Bobby Brown, Pebbles, Babyface, Mariah Carey, Toni Braxton and Be Be  &  CeCe Winans when I moved to Atlanta ", says Broussard.
Through her association with Trey Lorenz, she began writing and then later signed with Jermaine Dupri's set up at Columbia Records, So So Def. Her single "Inside My Love" received heavy radio airplay and was featured on the 1997 platinum-selling Love Jones movie soundtrack. In 1998, Broussard  co-wrote the Queen of Soul Aretha Franklin's hit record "Here We Go Again", and also released her own single "Love You So Much" the following year. Almost unbelievably, the album has not been released until now. "I was disappointed that we had got to the threshold and somehow things just didn't work out" recalls Trina.
Over the last ten years promos of the album have been exchanging hands for over £100. Songs such as "Sailing" and "Not Around" have been championed by soul DJs who could never understand why such a brilliant record hadn't come out officially.
"Inside My Love" finally acquired a released through Expansion Records in the UK and was described as a masterpiece in contemporary soul. Collaborations include songs co-written with Jamey Jaz, Rahsaan Patterson, Alicia Keys, Puff Johnson and Trey Lorenz.
"I try to bring the reality of who I am to what I do as a woman… I just want to put good songs out there" she says. Her follow up album "Same Girl" was released by Motown and included "Dreaming Of One Good Love" picked up by Expansion for the "Soul Desirables Collection". Meanwhile "Sailing" and "Why Do I Feel So Sad" became available for 2008's "Dedicated To Soul" collection on Expansion opening the door for the full CD release of "Inside My Love".
Broussard released Life of a Libra was released in 2010, her latest single 'Adieu' was released in 2016.
Catch Trina Broussard supporting Kindred the Family Soul on the following UK dates:
Thu, 17 Nov O2 Institute3 Birmingham
Sun, 20 Nov Jazz Cafe, London
Mon, 21st Nov Hideaway London
Tue, 22 Nov Band On The Wall Manchester