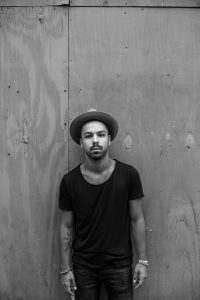 Tom Bailey interview on Colourful Radio 26-February-2017
Tom Bailey is a future-soul singer, multi-instrumentalist, songwriter and producer hailing from Paris France, with a very unique voice and talent.
In late 2016 he released his debut EP titled "light vs darkness" with the singles voodoo woman and get to you featuring Sarah Evelyn.
He has played in prestigious venues in London such as Ronnie Scott's, Shoreditch town hall (opening for Terri walker) and radar music event at under the bridge.
He is currently working on his second EP which is due to be released this year.