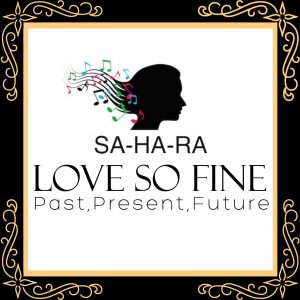 Sa-Ha-Ra on Colourful Radio DAB 03-December-2017
Sa-Ha-Ra on Colourful Radio DAB 03-December-2017
Love So Fine by SA-HA-RA, is the enduring club classic, known to DJ's and UK club goers alike.
SA-HA-RA (formerly Sahara), reformed in 2016 and immediately set to work on the long desired 'Love So Fine' LP.
The plan was to expand the SA-HA-RA sound and work with other top UK singers and musicians.
Featuring new and re-worked songs, led by Peter Hinds (ex Light of the World, Beggar & Co., Incognito), with partners Steve Sinclair and Kevin Ellis, they have written, arranged and produced, – Love So Fine: Past, Present, Future – LP, to be released on their own SHE Records label.
Side 1, the album opens with a timely message 'Why The Hate' with strong vocals by Jenny Ingram- Brown, over a trademark SA-HA-RA groove. The radio friendly and uplifting 'You Are My Everything', the philly inspired, mid tempo, sensual vocal, on 'Let's Be One Tonight' and closing with the all time classic , mid 80's boogie tune 'Love So Fine', now available on vinyl, for the first time since the original release.
Side 2, opens with the Pop dance, synth bass pumped, ' Let's Get It On', to the Chic styled bass driven, 'How Long'.
Next , the minimal jazz set, sweet vocal ballad 'Easy Come, Easy Go' by Helen Louise Jones, featuring Kenny Wellington (LOTW) on Trumpet and Neil Charles on Double Bass. 'Summer reprise' hip hop driven drum led, breezy jazzy vocal by the late Jenni Evans and great Keyboard solo from Peter Hinds. And Lastly, 'God's Gonna Cut You Down.
This traditional folk song, has been re -arranged by the producers, Sinclair, Hinds & Ellis and set to a mid tempo 70's soul groove, with stirring Gospel vocals from Yvonne Sinclair.