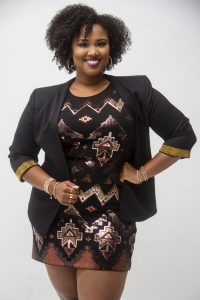 Ms Paige interview on Colourful Radio 15-January-2017
Ms Paige (née Ashley Johnson) fuses the soul of R&B with the passion of Caribbean musical genres. Embarking on the Caribbean music scene in 2004, daughter of Canadian recording artist and 6-time Juno nominee, Debbie Johnson, Ms Paige has been a staple in representing Canada on a global scale.
Having released over 35 singles to date in both the Reggae and Soca genres, she continues to receive international support on the airwaves in several countries.
As a singer/songwriter, she received both the 2013 and 2016 award for Caribbean Music & Entertainment's Top Soca Artist, as well as a number of nominations, including the Black Canadian Award for Best Caribbean Style Artiste, St. Vincent & The Grenadines SVG AMP's Reggae Single of the Year and International Music & Entertainment Association's Reggae Song of the Year.
Ms Paige is whole-heartedly dedicated to evolving in her craft and will inevitably leave her own unique musical footprint on the world.