Metropolis interview on Colourful Radio 07-June-2020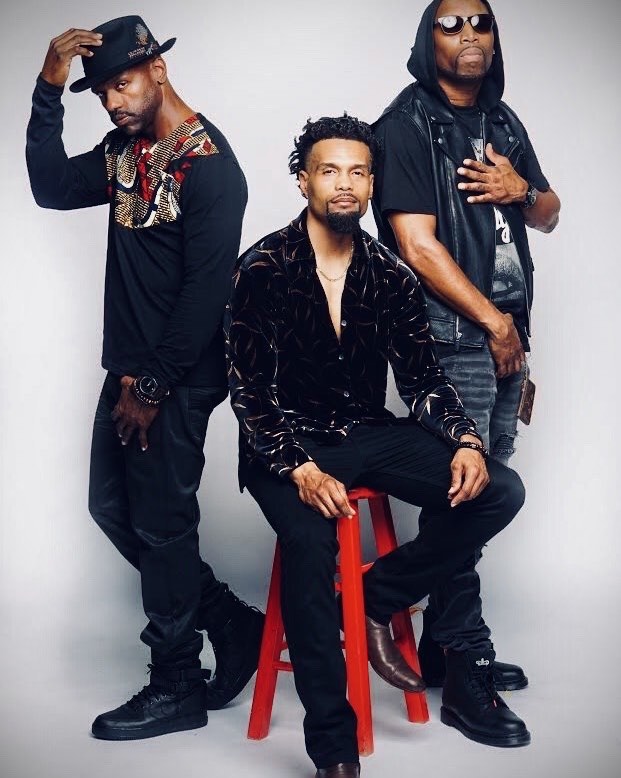 Welcome to the "City within the City", as one of music cultures sought after Meccacities Atlanta serves as the backdrop of the musical story and journey of Alternative Soul group/band Metropolis. The city that has produced more contemporary urban music stars than any other on the map is the city that shaped METROPOLIS.

For Jai Black, Calvin Glass, and Dominic Hall coming of age in Atlanta helped them shape their voices and sound. "Metropolis means the heart of the city, we wanted to be the heart of music and represent every genre of music." says Jai Black, the de facto leader of the group. "You don't only have to do one thing rap, R&B, soul, rock, country, blues or alternative whatever you do in the studio and whatever comes out musical creativity, musical freedom is the foundation of what makes musical expression the universal language". Their every genre sound was exemplified on their debut album, The Voyage, released in 2005 The album made the group stars in the UK prompting an extended stay and extensive touring overseas. The UK success prompted a massive response for the artists and allowed them to build a fan base, as well as exposed them to new artists and new sounds. "We came back inspired and the Metropolis sound expanded, being overseas we became exposed to different music and different sounds, we went into an experimental phase." The success of The Voyage allowed the opportunity to open for and tour with major artists, they have opened for Mary J. Blige, Fantasia, Carl Thomas, and Omar. Metropolis also opened for Blackstreet and Guy during their UK reunion tour. "We had big crowds knowing the words to our songs," the group recalls, "We still have been able to hold on to that fan base to this day." The musical journey for Metropolis was far longer, wider, broader, and more colourful than they could of expected. As the winds of change and transition blew across music's ever changing landscape the progression of the Metropolis sound continued to evolve. The group's passion for creating music set into motion what would later be called "The Vault", an archive of recorded unreleased studio gems that Metropolis is gearing to release Spring/Summer 2020.