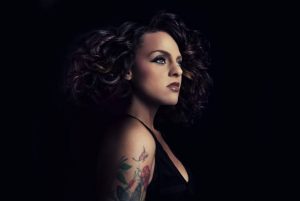 Marsha Ambrosius interview on Colourful Radio 07-August-2016
A great song takes you on an emotional journey. It's an exploration into and embracing of longing, passion, remorse, romance, friendship, love, pain, happiness and everything that falls in between.
Multi-Grammy® nominated musician Marsha Ambrosius knows a little something about writing great songs. Whether it's as one half of Floetry, on her chart-topping solo debut Late Nights & Early Mornings or her career as an acclaimed songwriter /producer, her observations on love and life paired with her soulful and honest vocals flip the personal into a universal truth.
Marsha Ambrosius will unleash her next tale of love and life through the release of her sophomore solo album, Friends & Lovers. Produced and written by Marsha, Friends & Lovers features collaborations with Charlie Wilson, Skye and Lindsey Sterling. The sixteen-track album plays host to a variety of standout records including the hip-hop flavored "Stronger" featuring Dr. Dre, which is a remake of Sade's "Stronger Than Pride." The track, produced by Marsha, is the perfect combination of soul and hip-hop. When discussing the collaboration, Marsha joyfully offers, "I've been privileged to be under great wings that have allowed me to shine."
The first single is the moody, yet inspirational "Run." According to Marsha, "Run" was not intended to be a single, but instead was "just a magical moment in the studio. I remember sitting behind the piano and it's like (the song) wrote itself. I kept hearing – 'What am I running from, what am I running towards? It was run away from the pain I feel now.' Everything that I thought I was reaching for brought me down. It was that wake up call, that this could not be my life. I had to run towards something bigger and better. I feel like people get so caught up in who they think they're supposed to be. You're supposed to have plans but rules are made to be broken and plans change, all the time. There are curve balls that change your perception, and that's what 'Run' is to me. There's a melancholy tone but the lyrics have a rejoiceful, hopeful narration."
Equally emotional is "Love" and like the sensation itself, the song is alternately hopeful and tinged with sadness. Quoting the lyrics, Marsha says, "'When love knocks at your door, don't turn it away, let it inside and invite it to stay… Just let it be.' Don't be afraid and if this is how you feel this must be love. There's so many ways to spin what love is for you. It can be the most joyful and terrifying time to love at the level that you feel you deserve. With this song it was literally that morning, standing on the balcony, cup of coffee overlooking wherever in the world …I read the morning paper but there's nothing in there about the love I have for someone. Yet this is the biggest news I have in my life…no one is reading about little old me. But for me, it was an affirmation and reminder of what to do when that is exactly what it is."
"Spend All of My Time", a special duet with the legendary Charlie Wilson addresses another facet of what it means to love and what it feels like to say goodbye. "This is about me missing my grandmother and my aunt to the point where it hindered how I carried on my day. I lost my grandmother in 2003. I lost my Aunt way too suddenly to cancer and to watch her deteriorate before my eyes made me look at what is important. Music became my importance. I felt guilty for that and I know that's what they would have wanted for me. I had no choice, but to keep living. I'm out here trying to get this money so we can get to Disney World. Everyone is rooting for me and wishing me well and there's me not being able to be by their side. All the happiness this money can't buy, I wanna spend all my time with you."
A native of Liverpool, England, Marsha burst on the music scene as the singing half of Floetry. Their 2002 debut Floetic produced "Say Yes" and "Getting Late" as well as four Grammy® nods. Following their 2005 sophomore album, Flo'Ology, the duo opted to take different paths and despite the difficulties of ending a long-time partnership, Marsha continued to build a name for herself as a songwriter and producer. Creating "Butterflies" for the late Michael Jackson in 2001, Marsha has also worked with the likes of Alicia Keys, Kanye West, Jamie Foxx, Busta Rhymes and Nas. She's been nominated for a total of six Grammys®, honored by BMI as their "Songwriter of the Year" and has a devoted fan base that includes her musical idols Prince and Stevie Wonder.
Released in 2011, Late Nights & Early Mornings entered the Billboard Hot 200 at #2 and debuted at #1 on the Top R&B/Hip-Hop Albums chart. The single "Far Away", was a staple on BET and Marsha was the recipient of a Centric Award at the 2011 BET Awards. "With my first project, I just knew that I just wanted to do an album. This time the concept came immediately, the stepping stone was already laid. So I was like, 'Where do I go from here? What do I speak about?' So I met a whole bunch of new friends I care about dearly and some potential lovers… it was like the sequel. I'm always connected to music but from a movie standpoint. Every song I create I see the movie, I visualize the video, I've connected to this character that you have to become to deliver the music. Even going back to the Floetry days, when I wrote "Getting Late" I knew that the lady had been divorced, that she had two baby daddies and the first one kept coming back," Marsha laughs.
Asked what she hopes people will take away from Friends & Lovers and Marsha's answer is as passionate as her music. "I wanted this album to be a thing that felt timeless. There are so many trends that come and go that if you find the space that makes you nostalgic, then that's exactly the angle I was going for. To make you feel like you've heard this before or that it's so relatable and you're so able to connect with the story behind it, like ooh. I've had that wild night or I've had that early morning or I've met that friend who then became a lover. There are all these pieces of a puzzle that just come together in one project. I want them to know that she's talking to me. On this album, my perspective is I want to hear you say what I want you to tell me."