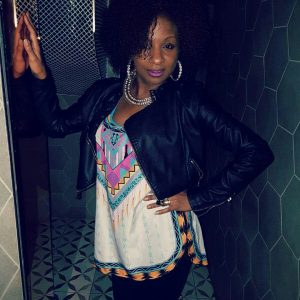 Mandee interview on Colourful Radio 31-Mar-2019
Mandee is an award-winning, international singer/songwriter based in the UK who has been singing from the age of 4 and has proven her vocal abilities through many different styles of music she has been recording since the 90's. She has released some incredible songs which have taken us on a momentous journey as they all bring back sweet memories if you are a true connoisseur of music.
The first song which gave Mandee a lot of recognition was an original track written by the songstress entitled "The Feeling" going back over a decade ago. This song was a production by Cassell The Beat Maker and recorded at As1 studios engineered by DJ Sb.
In October 2015 Mandee released a superb cover of Love Unlimited classic track "If You Want Me…Say It" and the response she still receives via live performances or airplay is remarkable. This song came to light with Frederica Tibbs recommending to Derek Fevrier (Nu Lovers UK) that she thought Mandee would do wonders with covering this timeless classic and so said…so done.
Following through to February 2016 revealed the release of another cover from the songstress but this time we were reminded that "Kisses Don't Lie" which was originally sung by Miss Evelyn "Champagne" King. Once again Mandee has revealed her sweet, soulful voice on a very well produced Nu Lovers UK revamp in a soft, sensual reggae style.
Mandee has been writing new material since then and has recorded tracks such as
*Soul Attraction* written by Mandee (produced by Zige Dub as part of the "You Should Have Known" riddim compilation),
*Black Lives Matter* written by Mandee & JayjayBorn2Sing, *No Other Love* (Cover) & *Sweet Ecstacy*: Tribute To The Jones Girls (produced by Senator B music production),
*Sweet Thing* (Unreleased cover) & A Mother's Cry written by Mandee (produced by Don Chandler),
*A Certain Some Way* written by Mandee (Dan-Tan productions)
*Don't Cry*, *The Tree* & *I Don't Want To Sing* written by Mandee & JayJayBorn2Sing (BLM productions).
To add to her musical career Mandee has performed with many artists working as a backing vocalist with her band "Maximum Hights" but since 2015 she has been concentrating more on her solo career. She has headlined a few shows and performed as a support act for many artists. In 2018 Mandee performed alongside Arturo Tappin as part of his UK Tour in London and Birmingham where she paid tribute to Aretha Franklin and Etta James and she absolutely astonished the audience with her vocals.
In February 2019 Mandee released her first 5 track Ep entitled *Love & Light* with Fsi Music Productions which is available via CD Baby & most download sites. The response for her EP has been tremendous as her vocal ability & signwriting skills on all tracks have now been exposed to us from a very soulful point of view. Mandee has already started writing & recording new material for future projects with Chopper (Fsi Music Productions).
Keep a lookout for this songstress as she is on the rise.