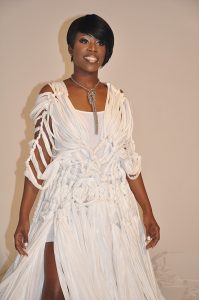 Lov'Ellis interview on Colourful Radio 15-Jul-2018
Lovella Ellis, known by her stage name as Lov'Ellis, is one of the wave of British singers with a Lover's Rock, Roots Reggae, and a versatile Soul edge.
Her music credentials are seeped in a rich history of musical heritage as her father was none other than the late great Rocksteady legend, Alton Ellis OD.
Lov'Ellis was born to Sigma Ellis January 8th 1981 in London, UK.
Lov'Ellis discovered her craft from the age of 9 but kept it from her family until the age of 16 years old, she would harmonise songs word for word behind closed doors.
Lov'Ellis first performance was with her Father in 1999 was at the Spanish restaurant Pangea, on Atlantic Road Brixton. She recalls standing on a beer box as her first stage.
she went on to perform with her father again in 2001 at the Catford Theatre and the Metropolitan Hotel on Edgware Road London.
As time went by her love for the music industry heightened, and the passion for song writing blossomed naturally leading her to perform regularly at venues all over the UK, including the popular Jazz Cafe in Camden Town, London.
Sadly, on October 11th 2008 Alton Ellis passed away in Hammersmith Hospital, London. It was a sad and difficult time for Lov'Ellis and her siblings Dean Ellis & Christopher Ellis to watch their Father take his last breath.
Representing her Father
It was now time for Lov'Ellis to step up and keep the promise she made with her father, to try and continue the legacy he has left behind.
In November 2008 after returning from Jamaica, Lov'Ellis was then invited to represent her father as a special guest at the British Film Institute (BFI) where she performed two of his well known hits songs, 'I'm Still in Love', & 'Breaking Up is Hard To Do'. Coincidentally Lov'Ellis had also covered these songs in R&B in 1998.
February 14th 2009 at the Hootananny, Brixton, Lov'Ellis & and her manager Jeff Thompson on behalf of the Ellis family held a tribute show in honour of her Father entitled 'I'm Still in Love'. This was also a statement to the music industry that she would continue in her father's footsteps come what may.
Lov'Ella then went on to record 'Willow Tree', in January 2009, as a tribute to the legend himself, and also 'Love on Top' which proved to be very popular with DJs in the UK and other parts of the world.
April 2009 Lov'Ellis graced the stage at the Coronet London, as the Opening act for Beres Hammond. Also appearing on the night was, Ken Boothe and Maxi Priest.
Gaining Recognition
Saturday 27th November 2010 an exclusive Concert, with Errol Dunkley & Lov'Ellis took place at The Black Grape. This was another chance for Lov'Ellis to exhale as an artist in her own right.
As a result of Lov'Ellis's hard work recognition just kept coming. She won the Community Music Arts Award in 2011 for 'Best Crossover Act'. In that same year came the release of the documentary 'Story of Lover's Rock' of which Lov'Ellis had a featured part in. This Documentary was showed in cinema's all over the UK.
Lov'Ellis had the pleasure of performing on the same stage in the UK with Artist such as. Heatwave, Rose Royce, Jaki Graham, Kenny Thomas, Omar, Junior Giscombe, Beverley Knight, John Holt, Freddie McGregor, Janet Kay, Carrol Thompson, Ken Boothe, Luciano, Gappy Ranks, Morgan Heritage, Mr Vegas, and many more.
In 2012 Lov'Ellis teamed up with Nereus Joseph, to cover the song "Come Out to Play" written by Ciyo Brown; it became an instant hit and stayed in Choice FM's UK Official Reggae Chart for 4 weeks at number 2.
In February 2013 Lov'Ellis was awarded the Best British Female Newcomer by the British Reggae Industry Award (BRIA).
she was also nominated for the BEFFA as 'Best Unsigned Act' in 2013. To her surprise once again in 2014, Lov'Ellis was up for 'Best UK Reggae Act'.
Debut EP Release
In 2013 Lov'Ella recorded her first album, "VERSATILE". The album launch took place at the well know Jazz Café in Camden Town.
However, after reflecting over the production on a few of the tracks, she decided not to release it, and went back to the drawing board.
Since then Lov'Ellis has released her 8 track EP "I'm Getting Stronger" available on her website.
Lov'Ellis states, "It has not been easy being the daughter of a legend, due to the high expectations placed on me. I'm proud of the little I have done so far but I still have a long way to go".
Lovella's music has taken her to many places throughout Europe the West Indies and other parts of the world.
One of her important projects is to finish a 'School Tour' educating children about Domestic Violence (DV).
She has good acting abilities and is currently exploring the possibility of a career in film and television in the very near future.
Lov'Ella's desire is to see all the singers in the Ellis family come together and create a foundation that will inspire a future generation.
Re-Branding
Lov'Ellis took time off the reggae scene in order to re-brand and maintain her own artist identity. therefore, changing her artist name from Lovella Ellis, Lov'Ella to. Lov'Ellis.
Her first come back single was an original song released February 14th 2016 entitled 'Loving You Baby' complete with an interesting video merging ballet and reggae. The song became an instance hit and went straight into the Mi-Soul Reggae Charts and reach number 1 knocking of Jamaican singer Nesbeth 'My Dream"