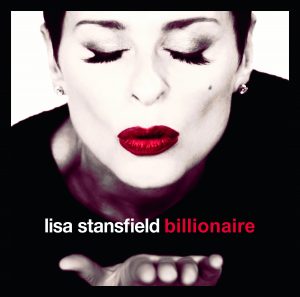 Lisa Stansfield on Colourful Radio DAB 08-April-2018
Lisa Stansfield has announced that her new album 'Deeper' will be released on April 6 2018 on earMUSIC. The first track to be made available is 'Everything' – with its groove, funk, soul and signature vocals, the songs is an exciting taster of what we can expect from the new album.
Written by Lisa and her song-writing partner Ian Devaney, produced by Ian & Mark "Snowboy" Cotgrove, and with Lisa taking the role of executive producer, 'Deeper' is the iconic soul singer's eighth studio album. Speaking about the record the Grammy nominated, multi BRIT, Ivor Novello and Silver Clef Award winner said "creating this album was a wonderful adventure. I really believe there's a special something in this record. I'm so excited to let it go out into the big wide world with pride."
Lisa's contribution to British soul is undeniable with a string of hit singles including 'All Around The World', 'All Woman', 'The Real Thing' and many award winning albums. Her unmistakable voice has been a constant presence on the dance floor and airwaves ever since 1989. Most recently she returned to the Top 20 of the UK album charts with her 7th studio album 'Seven'. A gorgeous and personal collection of her trademark soul, the 2014 record was a reminder of why Lisa has sold nearly 20 million records worldwide and had a string of international top 10 hits.