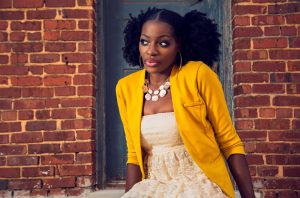 Kim Tibbs interview on Colourful Radio 26-Aug-2018
What some may call "luck," others call DESTINY. Since birth, Kim Tibbs has been honing her craft…Crediting her late father, Pastor Robert L. Tibbs for her musical ability, Kim has over thirty years of musical experience as an accomplished Arranger, B-3 Organist, Keyboardist, Lyricist, Pianist, Producer, and Songwriter. Kimberly is currently an Endorsed Hammond Artist with Hammond Organ Company USA, a Roland Artist with Roland Corporation US, a Peavey Artist with Peavey Amplifiers USA, and a Slick Audio Recording Artist; as well as a Staff Writer for the Songs of Love Foundation; Kimberly is also a Council Member of the Board of Advisers in the College of Arts located at J.C. Calhoun Community College. Kimberly holds a Bachelors of Arts and Science in Business Administration, Double Masters Degrees in Organizational Leadership and Masters of Business in Public Administration as well as currently working on a Doctorate of Business Administration in Leadership. Kim is also a Fashion Designer. Her fashion specializes in one of a kind bold, eclectic, and unique hand-crafted pieces ranging from women's fashions to household goods.
As an Artist, Kim Tibbs has gained international acclaim with her forthcoming release, "…Kim." Her first single, "I Need You For Your Love," entered the Official U.K. Soul Charts at Number #24, November 6, 2016 and in two weeks, it skyrocketed to Number #1 separately along with the second single, "Soul!" staying there for Four Consecutive weeks; before ending the yearly chart at a respective Number #2 for both singles. The single, "I Need You For Your Love," landed at Number #4 on the year end Official U.K. Soul Chart Top 100 Songs for 2016. The third, fourth and fifth Singles released called, "Drifting," "For!" and "Move!" respectfully have been successful granting her movement the ability to now be traced in 36 countries and steadily growing to a wider audience daily, with "Drifting" and "For" both debuting on the Official U.K. Soul Charts at Number #9, getting to the Number #4 position on April 23, 2017. On August 25, 2017, the debut album,KIM, was released remarkably charting strong in 3 days on the Official U.K. Soul Chart at Number #7. By September 3, 2017, KIM moved into the Number #1 position on the Official U.K. Soul Charts with "I Need You For Your Love," "Soul!," For!," "A Building That'll Last," "My Better Side," "Drifting," and "Come On By," all charting at separate Number #1 positions alongside the album making 7 SOLID Number #1 charted songs along with a Number #1 Album and a total of 8 songs respectfully charting from the album; Staying at the Number #1 position for 4 weeks straight as a an album. KIM finished the year at Number #23 on the Official UK Soul Charts Top 100 Albums and Songs for 2017. Kim was nominated in November, 2017 for Best International Artist in the Bright Star Awards 2017/2018 for her album, work as an artist/professional musician, and won the Best International Artist 2017 award in the Bright Star Awards in London, United Kingdom, January 28, 2018.