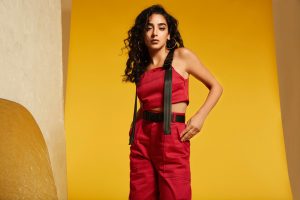 Kara Marni interview on Colourful Radio 18-Nov-2018
21-year-old R&B powerhouse KARA MARNI is the next wave of break through talent for 2019.
Fusing elements of R&B peppered with classic soul, her exemplary debut EP release 'Love Just Ain't Enough' has earnt praise from Vogue, Fader, Wonderland, Glamour, Music Week, Hunger as well as seen Kara support pop royalty such as Rita Ora, Ray Blk, Madison Beer and Raye on the live circuit.
Tipped as a One to Watch for the next 12 months, Kara's rich, powerful, soulful sound is inspired by heritage artists such as Sade, Minnie Ripperton, Amy Winehouse and Lauryn Hill, fused with her own contemporary take on forward thinking R&B. Kara quotes "I love soul music, I love current music, and it's the fusion of the two".