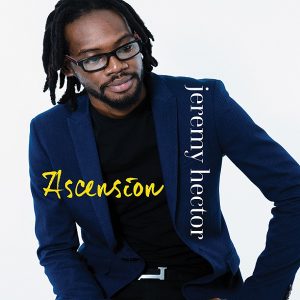 Jeremy Hector interview on Colourful Radio 12-May-2019
Jeremy Sean Hector is a gifted guitarist and songwriter, whose unique approach to writing and performing comprises of a soothing blend of soul and contemporary jazz. He is a perpetual student of music, and aspires to use his gift to positively influence and inspire his listeners.
Jeremy is known for a very melodic style of guitar playing; that has been described as having a vocal quality.
Born on the Caribbean island of Grenada on December 24th, 1990, Jeremy was introduced to music at an early age. His musical journey began at the age of seven; with classical piano lessons. However, it was on the guitar that he found his true passion for music. His father, Jude Hector, being a guitarist himself, exposed Jeremy to a wide variety of contemporary jazz, soul and gospel, and taught him for a few years.
This combination of exposure to music and informal lessons became the bedrock of his musical education. His musical philosophy has been heavily influenced by the likes of the late Chuck Loeb, Ronald "Boo" Hinkson, Eddie Bullen & Arturo Tappin.
In 2009, Jeremy began a four year academic journey on the Caribbean islands of Jamaica and Barbados consecutively, which culminated with a Masters Degree in Psychology. In addition to his academic achievement, he interacted and worked with professional musicians on both islands; an experience which opened his mind to the possibility of life as a musician.
Jeremy's career as a full-time musician began in November 2014 with the inception of the band Soul Deep; with his twin brother, Josh Hector, being the drummer and bandleader. Soul Deep drew widespread attention on the island because of their versatility and the ease with which they tackled songs from musical giants such as Earth Wind & Fire and Stevie Wonder.
The band enjoyed moments such as memorable performances with Ronald "Boo" Hinkson at the Rhythms of Spice jazz concert, and backing the UK's British Collective comprised of Omar Lye-Fook, Junior Giscombe, Don-E, Noel McKoy and Leee John at the Pure Grenada Music Festival.
Individually, Jeremy has been featured onstage with internationally acclaimed musicians such as saxophonist Arturo Tappin, and pianist Eddie Bullen; experiences which have significantly contributed to his musical development.
To date, the highlight of his career has been partnering with Eddie Bullen and Thunder Dome Sounds to record and release his debut album titled Ascension. As the title suggests, Ascension is just the first step in documenting a musical journey that promises to be fruitful and inspirational.