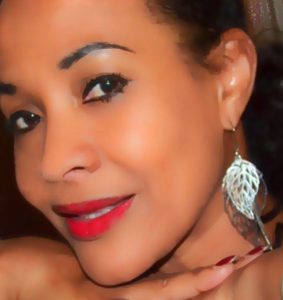 Heather Haywood on Colourful Radio DAB 19-November-2017
Heather Haywood current member of The Cool Notes a mid-1980s group who had a string of chart hits in the UK between 1983 and 1991. The band, who formed in South London, consisted of seven members of both vocal and instrumental talent.
They are best known for their UK number 11 hit, 'Spend The Night'. Heather started her musical journey in lovers Rock reggae band with hits namely, The Cool Notes with reggae hits 'My Tune', 'I Will Always Love You' , ' I've Got To Let Him Know' , 'It's Not Unusual' (a cover of the Tom Jones hit) 'Meant To Be' and many more. The Cool Notes own creative style of fusing Reggae with Soul music, something the reggae audience at that time did not appreciate but ironically would today recognise as The Cool Notes lovers rock reggae Classics. They first worked together as a Lovers Rock Reggae Band during the mid -'70s the band consisted of 3 female vocalist Audrey, Valerie and Lauraine.
Heather Haywood became a part of the outfit in the latter stages as two of the female singer left. It was in 1983 that the band took up a natural change and became a Soul music group. They first made an impression on the UK Soul music scene with a number 1 summer smash hit 'You're Never Too Young' which also went Top 50 to No. 42 in August 1984. Then followed 'I forgot' Top 75 at No. 63 (1984) 'Spend The Night' just missing the Top10 at No.11 (1985). 'In Your Car' also Top 20 at No.13 (1985) – Both 'Spend The Night' and 'In Your Car' enjoyed huge European success. 'Have A Good Forever' which was also the title track of The Cool Notes first Soul music Album entered Top 75 (1985). 'Into The Motion' Top 75 (1986) followed by 'Girls Night Out' and 'Momentary Vision' (1986). Heather and the band Worked and supported bands such as The Gap Band, The SOS Band, Rose Royce and Atlantic Starr. They also worked alongside the late Whitney Houston and many other legendary musicians and singers.
Heather Left the band in 1988 and signed a deal with Polydor Records in 1989. This was on their Urban sister label. The first song to be released was 'Bad Attitude', which was a big club hit. 'Just What You Deserve' was a DJ's favourite and 'I Want To Satisfy You' another club hit. Heather left the label after 3 years.
Recorded with independent label 1990 Heather worked with MBeat on a version of Anita Bakers "Sweet Love" as a drum and bass (junglist) track. Heather toured eastern euro with General Levy and more. She is also featured on various compilations. Heather, has had Success in the USA with her 2 singles 'He'z My Baby' and 'Everyday' on KHP Records North Carolina. The tracks were big Beach music hits. Heather still works with the recording company in the US.
Heather has worked on various musical projects that have had varied success, nonetheless she is a true entertainer/singer/writer, she has stayed true to her profession from the age of 14yrs to now in her legendary status. She re-joined The Cool Notes and toured from 1996 to 2006. And still touring and working with the band; who are due to put out a new album in 2018.
Heather has been working with a French Recording company Candence Records and has just had a solo release on 14th October 2017. The songs are titled 'Party Tonight' and 'Give It Up'. A double A sided record. Heather has been working with Producer NickeeB from Lyon, France on this release. A further single is due to be released in January 2018. Heather has various projects in the bag at this present time and is looking forward to a great 2018.