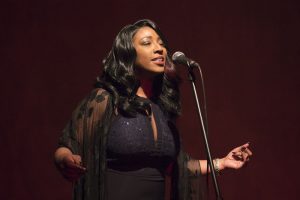 Christopher & Paulette Tajah interview on Colourful Radio 17-Mar-2019
Play: Dream Of A King
A Resistance Theatre Company Production.
'New writing' production 'Dream Of A King' is a solo performance that revisits the man that is the icon Martin Luther King Jr.
The Resistance Theatre Company's mission is to provide a home for storytelling with an African and Caribbean origin. Their first ever production 'Dream of A King' is a compelling solo performance which revisits the extraordinary man that is Dr King set on the night of Dr. King's assassination, Dream of A King explores the extraordinary man behind the legend. The Momentum behind the civil rights movement are constantly referred to in the modern uprising of social movements and the fight against racism. As Dr. King stated "All men are caught in an inescapable network of mutuality, tied in a single garment of destiny. Whatever affects one directly, affects all indirectly." It is this sense of inalienable connection which makes this in theatre experience inspiring and relevant. The play allows the audience to discover the man behind the icon and to give audiences the opportunity to learn more about King's passion, empathy, inspiration, dedication, philosophy, intellect, and vision.