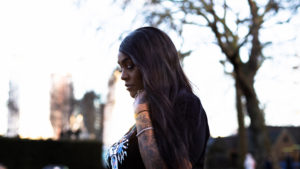 Cadice interview on Colourful Radio 22-Sep-2019
Cadice is an exciting new London RnB singer/songwriter.
'Lovers and Friends' is the latest single.
Her captivating lyrics and soulful flow have been inspired by greats including Whitney Houston and Patti La Belle who Cadice grew up listening to. A true urban artist, Cadice has previously worked on a number of exciting projects including Afrobeat and Reggae releases.
'Lovers and Friends' was produced by Sky Beats, and details a story of love at first sight, teasing the potential life that they could have together.