Maysa Leak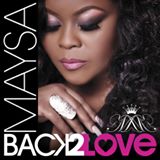 BACK 2 LOVE brings together all the facets of Maysa's artistry in one album. "I hope people love this album," Maysa says. "I want this to be the soundtrack to their summer of 2015 and I pray it helps somebody feel good and forget problems and worries and just feel love."
Sly / Leroy Burgess Interview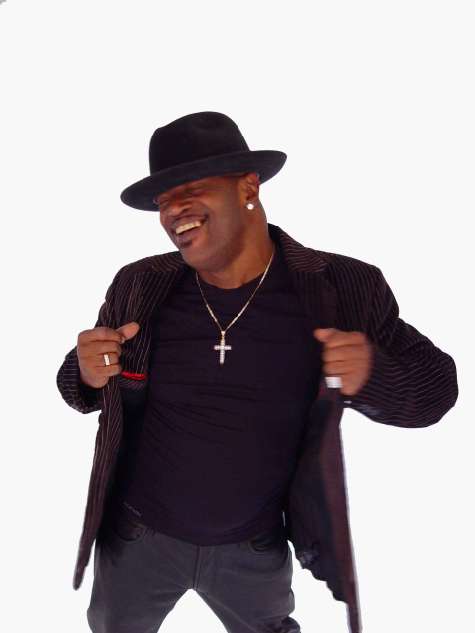 Flip through any old stack of underground disco and boogie vinyl released between the late '70s and mid-'80s. If the name Leroy Burgess isn't in the credits of at least one out of the first 50 you scan, consider it a fluke. Despite the fact that Burgess released a grand total of one single under his own name, he had his hand in so many recording sessions that even devout fans had trouble keeping tabs on his activities. Each release — some were by short-lived studio projects, others were by full-blown groups — was either aided or carried by Burgess, a multi-instrumentalist, vocalist, producer, arranger, and songwriter who made a significant impact on dance music during his hottest period of activity. Even if Burgess never had a single note of his voice recorded, his value to black music (including the birth of house) would be firmly in place — but it's this facet of his career that has gained him the most attention. A supremely expressive gospel-steeped baritone, Burgess belongs alongside the soul greats when it comes to conveying all the life-affirming joy that comes with blissfully surrendering to love. One Leroy Burgess song is likely to temporarily lift all the weight off your shoulders and strip you of cynicism.
Born and raised in Harlem, Burgess sang in church choirs and was tutored by Herbie Jones, a Duke Ellington and Billy Strayhorn associate; apart from that, his musical knowledge was picked up informally through his mother (a onetime opera singer) and the infrequent family reunion meet-ups with his uncle, legendary Philly soul arranger/producer Thom Bell. He cut his teeth in the late '60s as one-third of a group called the Mellow Sounds. Burgess, Stuart Bascombe, and Russell Patterson were still in their teens at the turn of the '70s, but they were extremely anxious to be heard and recorded. A producer, songwriter, and arranger named Patrick Adams eventually became involved in several significant aspects and renamed the trio Black Ivory. It wasn't without a struggle that Adams helped Black Ivory attain a Top 40 R&B single with their debut, "Don't Turn Around." Money was scrapped together for the recording, and numerous labels weren't impressed enough to take the gamble. Today took that gamble and succeeded with it, though the group never made a huge breakout. Burgess remained with the group until 1977, when he opted to part under good terms. By that time, Black Ivory had a few ballad-heavy soul LPs under its belt. Burgess often co-wrote songs with Bascombe, Patterson, and Adams, and his time spent with Adams had a profound effect that lasted throughout his career. After Black Ivory, Burgess would often team with Adams, a figure who influenced him in more ways than one.
Despite the departure from Black Ivory, Bascombe and Patterson weren't through with Burgess. The group was in need of a couple songs for an album and Burgess donated a pair that had been abandoned from a project that hadn't panned out. These two songs, "Mainline" and "Hustlin' (You Gotta Be Dancin')," made for a turning point in Burgess' career. Not only did Burgess allow Black Ivory to use the songs, but he also made a temporary return to help with the recording session. "Mainline," which has long since become a dancefloor classic, got Burgess' disco ball rolling. This and "Weekend," another Burgess tune recorded for Adams' Phreek, kicked off a seemingly endless series of projects that is nearly impossible to accurately depict with a time line. Releases by Bumblebee Unlimited ("Love Bug"), Inner Life ("Moment of My Life"), Dazzle ("Reaching"), Phreek ("Weekend"), the Fantastic Aleems ("Get Down Friday Night"), Aleem ("Release Yourself"), Intrigue ("Fly Girl"), Caprice ("100%"), High Frequency ("Summertime"), Universal Robot Band ("Barely Breaking Even"), and Change ("You're My Number One") featured Burgess' involvement in various capacities, as did material from solo artists such as Rick James, Dino Terrell, Fonda Rae, Venus Dodson, Ben E. King, Eddie Kendricks, Peter Jacques, and Narada Michael Walden. Needless to say, Burgess was in-demand. He could write a song, arrange it, produce it, sing on it, play keyboards — almost everything short of pressing the records and delivering them to the shops.
In the middle of all this work, Burgess also found time to helm a couple projects. After one particular 1981 session with two of his most frequent partners, bassist James Calloway and drummer Sonny Davenport (the trio, fleshed out by Burgess' keyboards, made for one of the finest rhythm sections in the field of disco/boogie), producer Greg Carmichael allowed the musicians to use the remaining recording time for whatever they pleased. The result was "Let's Do It," a sweet mid-tempo single full of all sorts of interlapping, oddball synth sounds and Burgess' ever-beaming vocals (not to mention some valuable background help from Dorothy Terrell and Burgess' sister, Renee). Released under the name Convertion, the single sparked a partnership with Carmichael that culminated in the Logg LP for Salsoul. The Convertion crew intended to continue under that name, but legal issues with SAM — the label that released "Let's Do It" — prevented Burgess and company from using the name on another label. Regardless, Convertion continued as Logg and delivered a horribly overlooked self-titled LP on Salsoul in 1981. The album spawned three singles — "I Know You Will" (remixed by Larry Levan), "Dancing in the Stars," and "You've Got That Something" — that exemplify the era that followed disco and predated house. Those three songs took up half the space on the album; the three non-singles were hardly slouches either. Amazingly, only "I Know You Will" had any effect on the charts, registering at a bonkers number 81 on the Billboard dance chart.
Burgess' output was reduced to a slow pace by the end of the '80s, though he did remain somewhat active throughout the early 2000s, collaborating occasionally with artists like Blaze, Glenn Underground, and Cassius. Burgess' inability to become a household name can be attributed to a number of things. His happiness with anonymity, fostered by working under several aliases and with numerous groups, didn't exactly enable name recognition. And the fact that the bulk of his work was released on small labels with little in the way of promotion — or radio stations willing to play music that was at the dance end of the spectrum — didn't help either. Still, there isn't a single history-aware house DJ who doesn't know his or her Leroy Burgess. In 2002, the Soul Brother label tied up some of the many loose ends in Burgess' discography by issuing two crucial releases: The Anthology, Vol. 1: The Voice and The Anthology, Vol. 2: The Producer. Around this time, Burgess began performing again with Black Ivory.
Join Sly As He Chats Live With Lalah Hathaway On Sunday 20th May 2012
Born to R&B/Soul music royalty, most people know her simply as the daughter of late Soul music legend, Donny Hathaway. But there is more to her than that. A trained pianist and vocalist, she is a graduate of the Berklee School of Music and her career has spanned two decades. 21 years after the release of her first LP, her career continues to thrive.
It was 1990 when Lalah made her music debut on Virgin Records with the self-titled album Lalah Hathaway, effortlessly fusing elements of R&B, Jazz and Pop. The resonance in her voice immediately struck a chord with music lovers and her first single "Heaven Knows" solidified her place in R&B music. The disc also spawned the hit "Baby Don't Cry" and featured fan favorites "Somethin' " and "I'm Coming Back." It was evident that Lalah not only had the voice, but the talent to carry on her father's legacy while shaping her own musical destination. Lalah distinctly set herself apart from other R&B artists of the time by making music that was true to her heart. In 1994, Lalah released her much-anticipated 2nd album A Moment with "Let Me Love You" serving as the album's lead single. A Moment saw Lalah exploring several music sounds including sampling elements of New Jack-Swing and funk, but not shying far away from her soul and jazz roots. The project also included the Sly & the Family Stone remake "It's a Family Affair," and the soul-stirring, fan favorite ballad "Separate Ways."
1999 brought the release of the critically acclaimed duet CD The Song Lives On with legendary jazz musician Joe Sample. The songs "Fever" and "When Your Life Was Low" helped to broaden her audience and further establish her name with jazz music fans, while continuing to leave an impression on audiences worldwide.
After her departure from Virgin Records, It would be 10 years before she would release another solo effort. However, Lalah kept- and continues to keep busy by recording and touring with several acts including George Benson, Take 6, Marcus Miller, Rahsaan Patterson, Mary J. Blige, The Winans, Kirk Whalum, Gerald Albright, David Sanborn, Carl Thomas, Angie Stone, Robert Glasper, Donald Lawrence, Eric Roberson, Grover Washington, Esperanza Spalding, and just recently, Prince.
In 2004, the long awaited album Outrun The Sky was released, yielding the #1 single "Forever, For Always, For Love" -a remake of the classic Luther Vandross tune. Outrun The Sky's success put Lalah in the spotlight again and established her as a one of the premier vocalists of her time. The album included production by Mike City (Brandy, Yolanda Adams, Carl Thomas) and scored rave reviews from fans with unforgettable favorites "Better and Better" and "If U Ever."
In 2008, Lalah released her 4th solo album Self Portrait on the renowned Stax label, which debuted in the Top 10 on Billboard's R&B charts, and to date is her most successful CD. Opening with lead single "Let Go," the 12-track set is best described as a journey from heartache and pain to awakening and renewal. Self Portrait garnered Lalah her first Grammy Award nomination for Best Female R&B Vocal Performance with mid-tempo slow jam "That Was Then."
2011 marks the release of her 5th solo studio album, Where It All Begins (Stax), in which she effortlessly delivers her trademark sound that greets you with the familiar warmth that you've always known. Included in the set is a remake of fan favorite, "I'm Coming Back." The new version is a richly intense, percussion heavy, mellow arrangement in which Lalah displays her full vocal range and tops it off with the addition of legendary Jazz/R&B vocalist Rachelle Ferrell. Where It All Begins also features Grammy award winning and nominated producers JR Hutson, (Jill Scott, Musiq Soulchild) and Dre and Vidal (Michael Jackson, Mariah Carey, Alicia Keys).
Lalah understands who she is as an artist and continues to remain consistently true to her vision in song and lyric. Like aged, fine wine, her voice continues to get better with time. Throughout her career, Lalah has captivated audiences by channeling the essence of her father's spirit in her music, while adding her signature flare. Her ability to touch a listener's soul in one phrase is an extraordinary gift that is synonymous with the Hathaway brand. No one can vocally expresses the hurt, pain and anguish you feel today yet give you hope for a better tomorrow like Ms. Lalah Hathaway. Thankfully, the Hathaway sound continues to live on through her creative expression.
Lalah looks to the future of music by embracing the zeitgeist of her present. "My hope is to continue to make timeless art for people…in a way I feel like my dad came here in part so that I could get here- and I am here so that he can stay here. I was born for this."
Sly / Bluey From Incognito Interview

Incognito's "Surreal" is one of the band's freshest, most creative albums and sees the addition to their line-up of two outstanding new vocalists in Natalie Williams, UK jazz scene luminary, and 26-year-old German-born singer-songwriter Mo Brandis.
Incognito founder Jean-Paul "Bluey" Maunick originally wrote more than 30 songs for the project and whittled them down to the 14 selected for the finished album, which also includes vocal contributions from Maysa – described by Bluey as "my awesome musical muse" – and Vanessa Haynes.
The formula is beautiful songs over a bed of fluid bass lines and irresistible drum grooves, and the album reflects the energy of the band's live shows, while adding a raw edge to their customary slick studio production.
Mo Brandis, born in Hamburg but brought up in Swaziland, began singing with Incognito on their live dates last summer. An accomplished pianist and sax player, he has already enjoyed success as a songwriter, responsible for a No 2 hit and Gold album in Germany last year. Mo sings and co-wrote the first single "Goodbye To Yesterday", as well as the equally hooky "Don't Wanna Know". Bluey enthuses: "If there's a young vocalist who can deliver on both sides as a modern R&B singer and a soulful old school crooner, it's Mo"
Bluey is equally enthusiastic about the qualities that Natalie Williams – one of the most in-demand jazz-soul vocalists in London – brings to the band. "I first became aware of her when we played Ronnie Scott's club and she was the singer with the house band – I thought she was amazing and began a pressure group to persuade this super busy bee to join us, which she finally relented to, with help from our keyboard player Matt Cooper".
Natalie contributes the soulful "Above The Night" and the sparse Seventies-style bossa nova "The Stars From Here" as well as "Restless As We Are". Vocal powerhouse Vanessa Haynes, who joined Incognito two years ago, is in blistering Loleatta Holloway-esque form on the album's one cover song, "Ain't It Time", a little-known Seventies disco tune.
The album's opener, the funky, bass-driven "The Less You Know" – written by Bluey with the band's bass player Francis Hylton – is vocalled by the ever reliable Maysa. The US singer, who first featured with Incognito on their 1992 set "Tribes Vibes & Scribes", also contributes a beautiful performance on "Capricorn Sun", with its bubbling, rhythmic groove, which Bluey "wrote on my guitar after reflecting on a friend's ongoing battles with his Capricorn partner".
Long-time Incognito fans will be happy that there are two driving instrumentals – "Rivers On The Sun" and "Thoughtful Fantasies", the latter continuing Bluey's passion for Brazilian jazz funk with all horns blazing, and percussion breaks.
The band perform a 10-day US tour beginning March 28, and then begin several months of touring throughout the UK and Europe in support of the new album. They play London's Islington Assembly Hall on May 25.
Great News About Life FM
Ofcom today (16/02/06) announces the award of a new FM community radio licence for Life FM. This is truly tremendous news and richly deserved. Thanks to all the management and staff for all the hard work in achieving this!
Remember we continue to broadcast online as normal at www.lifefm.org.uk
Arsenal Go For Glory In The UEFA Champions League Final
Arsenal go for victory in the UEFA Champions League final on Wednesday 17th May 2006 against arguably the best current pound for pound team in the world Barcelona. The match set to be played in the Stade de France, Paris is going to be an absolute cracker.
SKFM
This is the new and very exciting sister station to Life FM. Planned to be internet based with a RSL now scheduled for July 31, 2006 to August 27, 2006 inclusive, live on 87.7 FM (http://www.skfm.org.uk).
Blues & Soul
Make sure you check out Blues & Soul issue 973, June 28 – July 11 2006
(http://www.bluesandsoul.com). The Spin Doctors feature on page 47 is of DJ Sly.
Assistant Required
We are expanding and looking for part time volunteers to help out. So if you have a love for quality music (radio & live gigs) as featured on this website and don't mind giving up a few hours each week then contact me via the information on this page (http://www.djsly.co.uk/contactme.html).
Brent Respect Festival Sunday 16 July 2006
This year's Brent Respect Festival takes place on Sunday 16 July 2006. The address is Harlseden Road, London NW10. Life FM will be again spinning the sounds in the park. For more information check out (http://www.brent.gov.uk/respect).
Important Date For Your Diary
Thursday 7th September 2006 at The Avenue Winebar is where I'll be celebrating my [21st] birthday!!! It's going to be another fabulous night. If you would like to me added to the very exclusive guest list contact me via the information on this page (http://www.djsly.co.uk/contactme.html)
The Notting Hill Carnival 2006
This years Notting Hill Carnival 2006 takes place over the August Bank Holiday weekend of 27th & 28th. If you've not experienced it before, it's one surly not to miss!

Birthday Party Update
Just a reminder that my birthday party is going to be held on Thursday 7th September 2006 at The Avenue Winebar, 19 The Avenue, London W13 8JR (www.theavenue-winebar.co.uk).
It's going be another fantastic night with lots of fun, entertainment and great music. We aim to get things moving from about 7pm to 7:30pm so make sure you arrive nice and early.
So join me as I celebrate my [21st] birthday yet again, in fine style on Thursday 7th September at The Avenue Winebar in West Ealing. To be included on the guest list please contact me via this link http://www.djsly.co.uk/contactme.html so that I can ensure your name is on the list.
Click the podcast.html link to listen to the Birthday Party Ad 2006.
Black History Month (BHM)

October 2007, is BHM. Reminisce and celebrate with us during this time. Check out this link below for some historical and current events.
Brent Peace March 2006
This year's 'Not Another Drop' Peace March takes place on Saturday 7th October at 10:00am. It's the third year that it will be staged. The March will begin at St. Andrews Church, Willesden and end at Oakington Manor School in St. Raphaels's Estate, Wembley.
Say No to Gun Crime. For More Information contact Life FM on 020 8963 0935 or Earl Dinham on 07984 469 278.
The Latest Victor Fields Album
Victor Fields returns with his latest album 'Think Of You'. It's another Smooth Jazz gem. Featuring covers of Bill Withers 'Lovely Day' and The Gap Bands 'Yearning For You Love' amongst others the album is a real treat for both Soul & Smooth Jazz lovers alike.
For more information check out http://www.victorfields.com and you can purchase the album from http://www.cdbaby.com
Mary J. Blige Is Back With A Brand New Album
Fresh from winning the latest of her awards for 'Legend' at the recent World Music Awards (WMA) held in London. [Didn't Mary just look a Million Dollar$ in that white outfit]. Mary J. Blige is back with a new album.
The new album is called 'Reflections (A Retrospective)' and contains some of her best work over 14 years and nine albums since 'What's The 411'. The album has four new songs including a brand new duet with John Legend.
Musically, vocally and production wise the album is second to none of the recent winter 2006 releases around the urban music world.
Life FM 103.6 From April 2007
The good news continues with the month now set for Life FM's five year FM community radio licence to start. You've all enjoyed Life FM on the internet, but now it's going to get better with the move to the 103.6 FM frequency from April 2007. So that's Life 103.6 FM as well as Life FM on the internet at
http://www.lifefm.org.uk
Life 103.6 FM are currently looking for people with a wide range of broadcasting skills including radio presenters! If you think you fit the bill and can rise to the challenge then check out the website at http://www.lifefm.org.uk for further information and an application form which you can download.
Merry Christmas & A Soulful New Year
Merry Christmas and a really Soulful New Year from all of us at www.djsly.co.uk. .
James Brown Dies
The 'Godfather of Soul' James Brown died on 25th December 2006 in£Emory Crawford Long Hospital, Atlanta, U.S.A. He was one of the most influential soul artists of the modern era inspiring many performers with his great musical rhythms and beats. Born in the U.S.A. on 3rd May 1933, at Barnwell, South Carolina, James Brown was 73 when he died. His music however lives on.
Here is a selection of some of his great classics :-
1968: "Say it Loud – I'm Black and I'm Proud" – Part 1
1970: "Get Up (I Feel Like Being Like A) Sex Machine" (Part 1)"
1985: "Living in America"
Happy 33rd Independence Day To Grenada
Grenada celebrated Independence Day (ID) on the 7th February 2007. Happy 33rd ID to all Grenadians!
Joy Denalane Is Born & Raised
One of the most exciting new artists is Joy Denalane. Born to a German Mother and a South African Father her music is a mix of Soul, Reggae, Hip-Hop and African. Her sound is truly unique. It's not surprising really since her uncle is the legendary Hugh Masekela. Her new album is called Born & Raised out on Nesola Records. It looks set to carry and open up Joy's fantastic music to an ever increasing fan-base.
DEF1 The New Album 'Love Me Or Hate Me'

"DEF1 is a multi talented individual with a natural flare to exceed in the music industry. Darius Ellington Forde is his full name reflecting his initials DEF, 1 meaning there can be only him, no replica's compare."
"He is a 22-year-old black male from South Kilburn, Northwest London. He has had a love for music from a young age and says every spare time he gets goes to creating beats, sampling tracks and practising his vocal."
Wow for one so young DEF1 is really making, producing singing and rapping some real inspirational music well beyond his age. If you 'Hate' your British musical street beats with some vintage 'Ol' Skool' flavours you will simply just 'Love' this album. 'Love Me Or Hate Me' is a must for your collection!